Single-family home sales remain cool on Seacoast
But condo sales in February rise slightly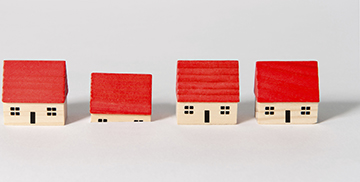 Year-over-year sales of single-family homes were off 3 percent in February, and sales of condominiums ticked up less than a percentage point, according to data released by the Seacoast Board of Realtors.
The Realtors, who track sales data in 13 sample Seacoast communities, also reported that single-family home and condo inventory declined 22 percent from 2016 levels for the month.
In addition, February marked the sixth straight month that single-family home sales have not improved from the month before, the Realtors reported. The monthly median sale price of $427,500 was unchanged from January, but it was up 30 percent from February 2016.
As for condos, median sale prices declined 1 percent for the month, coming in at $261,000.
For the first two months of the year, condo sales are up 21 percent and the median sale price is up 27 percent, to $299,500. However, single-family sales are off 11 percent, while the median sale price has climbed 10.8 percent, to $432,500.
The 13 sample Seacoast communities are Exeter, Greenland, Hampton, Hampton Falls, New Castle, Newfields, Newington, North Hampton, Newmarket, Portsmouth, Rye, Seabrook and Stratham.