Shark Tank contestant to discuss entrepreneurship at Tech Women | Tech Girls breakfast
SURFSET Fitness' Sarah Hartwick will discuss challenges, role technology plays in expanding her company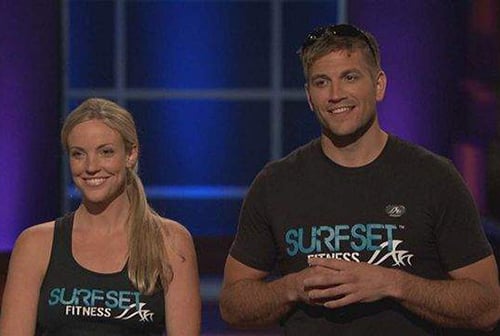 The NH High Tech Council is hosting the third TechWomen Power Breakfast on Tuesday, August 11 from 7:30 to 9 a.m. at the Manchester Country Club in Bedford.
The Power Breakfast series is a part of the Council's TechWomen|TechGirls initiative, launched earlier this year, to engage tech-minded women, and to encourage and support girls who are exploring STEM as a career or area of study. SURFSET Fitness Founder and Director, Sarah Hartwick, will be speaking at the August breakfast, where she will share her personal entrepreneurial story, the challenges she faced in launching SURFSET and the role technology has played in expanding her company.
"We continue to have tremendous interest in our Power Breakfast series from women and girls throughout the state, and this next event is certainly no exception," said Candice Benson of Benson Consulting and Chair of the TechWomen Power Breakfast committee. "Sarah Hartwick is an amazing entrepreneur and we're eager to hear how her vision for SURFSET became a reality, the work she has done to grow the company, and how she is successfully leveraging technology to further develop SURFSET Fitness."
Sarah Hartwick and her husband Mike launched SURFSET in 2011 – a full body workout inspired by the athletic sport of surfing. In 2012, the couple were contestants on ABC's popular show, "Shark Tank", where they secured an investment from Mark Cuban to help expand the young company. Within three years, they have grown SURFSET from a $5000 investment to a company that has an impressive multi-million dollars in revenue. Sarah is passionate about technology, marketing, entrepreneurship and living a healthy and active lifestyle here in New Hampshire.
The August TechWomen Power Breakfast is sponsored by Scribe Software, located in Manchester. The Power Breakfast Series is sponsored as a whole by TD Bank. Tickets for the breakfast are $15 and the event is open to all. Register at nhhtc.org or call 603-935-8951.