Shaker Road School: an instructive example of private education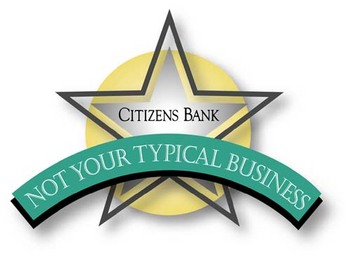 It began as a small idea. Educators Doug and Patti Hicks — Doug was a high school science teacher and Patti a speech pathologist — founded Shaker Road School in 1979 as a child-care center. A quarter-century later, they have watched their "community of learning" grow from a student population of six children – a number that included two of their own — to more than 300 who attend classes, from preschool through 9th grade, at what has become one of the state's most innovative private schools.
"We had no master plan," says Doug Hicks while giving a tour of the school's academic facilities. "There was such a demand for quality child care and preschool teaching when we started. And then we saw a need to offer kindergarten classes a year later."
The summertime Camp Shaker also began in 1980, and then post-kindergarten classes were offered beginning in 1993, responding to the request of parents who had dropped their children off at the day-care center and were so impressed by the atmosphere of learning and care that they asked for classes beyond kindergarten.
"It just grew from there," Doug Hicks says.
Since its opening, the school has received certification status for its special education, elementary and middle school programs. It employs 60 people, including 40 faculty members — many of whom are fully state-certified and some of whom are former students, including the Hickses' older children, Matthew and Samantha.
Located in East Concord, the bucolic 70-acre campus is a beehive of daylong and year-round activity. There are two swimming pools, playgrounds, soccer fields, activity cabins, walking trails and an executive-style golf course. Doug Hicks has been around the area all his life. He grew up on and worked the land, which was a family farm and golf course before opening the school. He and his family still live on it.
Small classes
Shaker Road is no Club Med for the Nickelodeon crowd. Rigorous learning in the school's five classroom buildings begins at 6:30 a.m. and runs until 6 p.m.
"We do have an innovative and evolving curriculum, but we consider ourselves very traditional in our approach of putting learning first," says Doug Hicks, who served for nine years on the Concord School Board. That "traditional" approach, Hicks explains, entails tapping early into the student's ability to learn and developing their individual needs. Music, drama, art, athletics, environmental, technology, foreign languages (French, Spanish) and overseas studies are vital parts of the standard curriculum. The school has a full-time librarian, technical specialist and specialty teachers for music, dance, arts and the fully-integrated special needs students.
Class sizes are small, usually averaging less than 10 students to one teacher or assistant teacher.
Unlike most private and parochial schools, Shaker Road is a for-profit business. It started out as Shaker Road Child Care Inc., and Hicks says while much thought has been given to changing to a non-profit status (the school's scholarship fund is run as a non-profit entity), "it just works. The tax incentives would be nice, but that doesn't outweigh the flexibility we've had in being able to grow and develop the school."
"Our mission is to serve families," he says, adding that the school's daylong, activity-filled schedule is a major benefit to working parents.
Tuition and books cost about $8,500 annually, but Hicks says, "Many of our students are on a scholarship or receive financial aid of some type. We want and encourage that type of economic, ethnic, social and religious diversity so our students can have an appreciation of the world around them."
'An extended family'
Laura and Stephen Fox are physicians who have sent three of their children to Shaker Road School for more than a decade.
Of the Shaker Road community, Laura Fox, whose oldest daughter attended Shaker Road from preschool through 9th grade and has "not skipped a beat" in making the transition to Bow High, says, "It's like an extended family, another neighborhood for your children. We like the Shaker philosophy of preparing them for life and how they get all the children involved with drama, art, music and sports. It's a healthy, well-rounded environment."
That environment includes significant community involvement. "It's a big part of our philosophy," says Doug Hicks.
The school's facilities often are used by outside community groups and in 1997, the school started an intergenerational "Grandparents and Friends" program that gives seniors a chance to share their wisdom and build relationships with students. Shaker Road also has a community service requirement for its graduating students which, for example, has led many students to become involved in area food banks.
For faculty and staff of Shaker Road School, professional development and free tuition for their children is a major benefit. Shaker Road also pays for teacher certification upgrades and degree enhancement.
"We have a very low turnover rate," says Doug Hicks. "Free tuition for the children of faculty helps compensate for the lower salaries we offer. And it also helps knowing their children are close by and what they are doing."
Brenda Litchfield, a commercial lender at Citizens Bank in Concord who nominated Shaker Road School for the Not Your Typical Business Award, says, "I see Patti and Doug as wonderful teachers who provide the same education to 300-plus students that they gave their own children. They provide an amazing education for what they charge."
The Citizens Bank Not Your Typical Business Award is presented in partnership with New Hampshire Business Review. Businesses are selected each month based on the company's commitment to community, colleagues and customers.