Shaheen hosts D.C. screening on tech gender gap
More women in the industry will 'make sure that our nation's technology economy lives up to its full potential'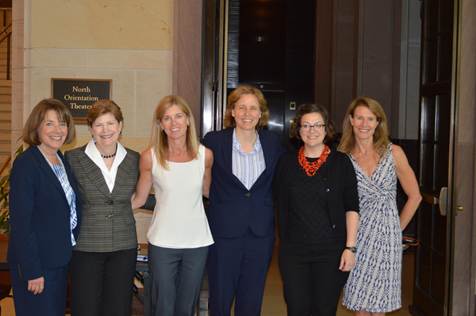 U.S. Sen. Jeanne Shaheen, D-NH, and U.S. Rep. Susan Davis of California ) hosted a July 7 discussion and movie screening in Washington, D.C., on the gender gap that exists in computer science-related jobs.
Shaheen and Davis were joined by Robin Hauser Reynolds, director of the documentary, "CODE: Debugging the Gender Gap," which was shown at the event, as well as U.S. States Chief Technology Officer Megan Smith.
"For our country to remain the global leader in technology development, it's absolutely critical that we inspire, encourage and support more Americans to learn to code, especially women and girls who are woefully under-represented," said Shaheen. "By closing the technology gender gap, we can expand economic opportunity for women and make sure that our nation's technology economy lives up to its full potential."
Tech jobs are growing three times faster than colleges are producing computer science graduates, she said, adding that by 2020, there will be 1 million unfilled software engineering jobs in the U.S., but women represent only 25 percent of technology jobs in the U.S.