Senior housing complex slated for Hampton Falls
Project anticipates high demand for affordable apartments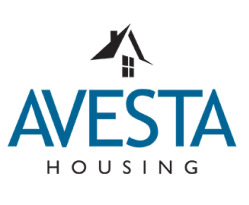 The New Hampshire Housing Finance Authority is providing $400,000 in loans for the construction of The Meadows at Grapevine Run, a 24-unit affordable one-bedroom senior housing complex that will be built in Hampton Falls.
The 57-acre site, which is currently undeveloped, will include a community room, laundry room and a wellness room. Fifteen of the apartments will rent for approximately $770, including utilities, and the remaining units will rent for approximately $920.
Officials anticipate high demand for the senior apartments, said the New Hampshire Housing Finance Authority in a press release.
"This project will serve an important need for affordable rental housing for a growing senior population in an area where rental housing supply is particularly tight," said Dean Christon, executive director of New Hampshire Housing. "The Seacoast is the state's highest cost rental market. It's important for this vulnerable population to have access to quality housing at a reasonable cost."
The project is sponsored by Avesta Housing, a nonprofit developer that specializes in affordable housing. South Berwick, Maine-based Lassel Architects has been hired by Avesta to provide plans for the complex.
"The Meadows at Grapevine Run will be the first affordable senior housing project in Hampton Falls and is a response to the high need for affordable senior housing in this community," said Seth Parker, director of real estate development at Avesta Housing. "We look forward to building safe, quality, and affordable homes for 24 seniors so that they can age safely and with dignity. We have a construction start date slated for August of this year with anticipated resident move-ins starting in the summer of 2017."