Second Mechanical Trades School in the works
Groundbreaking at Hampton site will scheduled for Thursday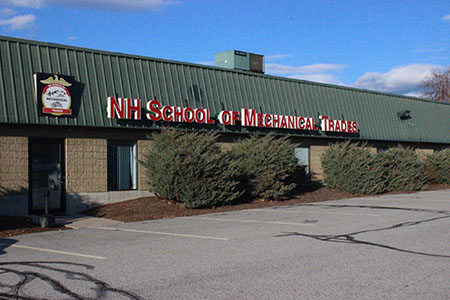 The NH School of Mechanical Trades will be breaking ground for its second location at ceremony to be held Thursday at 109 Towle Farm Rd. in Hampton.
The $1.6 million facility will meet a critical demand, say the school's founders. The school offers programs in the areas of oil and gas, heating, plumbing, electric and HVAC and features working labs that offer students hands-on experience.
The first school opened five years ago in Manchester and between 2015 and 2016, enrollment jumped from 607 to 956, says Dean Millard, director of the school. The Hampton location is expected to open next spring.
"It takes time for Seacoast companies to send their people to Manchester to attend classes and distance is a road block for younger people just starting out," he said.
He added that "there is a high demand for quality education and training programs, particularly along the Seacoast, from the Massachusetts border right up to Rochester. It made sense to have our second location here. There are no other options for people who want a range of education in the mechanical trades."
New Hampshire, like the rest of the country, is wrestling with a skills gap, as a generation of tradesmen gets ready to retire, said Millard. Millard said he and John Duff, vice president of the school, are contacted nearly every day by companies that are looking to have employees trained for licensing and to be educated on the latest equipment.