Seacoast workforce housing charrettes set
Parcels in Stratham and York, Maine, to be considered for possible development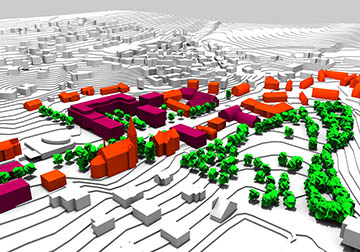 The Workforce Housing Coalition of the Greater Seacoast is holding its fifth annual design charrettes beginning today in York, Maine, and later this month in Stratham.
The intensive planning session, involving the collaboration of housing designers and professionals, property owners, municipal representatives and others, will seek to create a conceptual vision for the possible development of a neighborhood of modest homes or mixed uses on specific sites.
Through the charrette process, the coalition will engage the York and Stratham communities to explore design ideas for areas within the community that could include residential and commercial projects, the organization said.
The Maine Community Foundation Charrette in York, which will be held Oct. 15 and 17, will be considering five parcels of land on Route 1, just north of the Kittery town line.
The event will be held from 5:30 to 7:30 p.m. today at the York Housing Baldwin Center. The second meeting, at which the design will be revealed, will be held from 4 to 5 p.m. on Friday at the York Housing Carriage House Apartments Community Center on Georgeana Way.
The charrette in Stratham will be held Wednesday, Oct. 22 and Friday, Oct. 24. It will be considering two large properties on Portsmouth Avenue near the Stratham traffic circle.
The Oct. 22 event will be held from 5:30 to 7:30 p.m. and the Oct. 24 design presentation will be held from 4 to 5 p.m. Both events will be held at the Stratham town offices at 10 Bunker Hill Ave.
For more information, call Ashlee Iber Amenti, the coalition's executive director, at 603-205-0539 or email Ashlee@seacoastwhc.com.