Seacoast startup competition seeks entrants
$30,000 in cash, prizes awarded to winner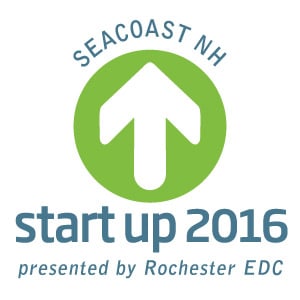 The Rochester Economic Development Commission is accepting submissions for its competition geared toward startups with innovative business ideas and products.
In its fourth year, Seacoast NH Start-Up 2016 is a collaboration involving the Rochester EDC, tech incubator Alpha Loft as well as other Seacoast professionals.
Ultimately five businesses will compete in a "Shark Tank"-style public forum, receiving feedback from experienced individuals before a panel of judges determines the winner. The winner will receive $20,000 in cash and a package of about $10,000 in in-kind services including rent, free accounting services and legal services. The audience also votes to select the people's choice winner, which receives a certificate.
"It's interesting – the last few years we've had almost the same number of applications, between 40 and 50 applicants each year, but the ideas seem to get even more creative," said Karen Pollard, economic development manager for the city of Rochester.
The winner of last year's competition was PickUp Patrol, a mobile app designed by two high school students to manage the school dismissal process. Another finalist was AdasKo Enterprises, which created GrateMate Grill Grate Oiler, a product that oils a grill without creating risk of a fire.
"It gets very interesting to see the applicants come in. We do ask that it is an innovative application, but we leave it up to the applicants to determine what that is," said Pollard.
Applicants must be a for-profit New Hampshire business or individual with a business idea or product. Pollard said applicants must have at least looked into the finances of bringing their product to market and be prepared for the next level. Applicants must also have been in operation for less than five years and not exceeded $100,000 in annual revenue.
The deadline for entry is Wednesday, Oct. 19. Those interested can apply at seacoastnhstartup.com.