Seacoast residential median sale price hits April record
Market bounces back with 79 home sales for month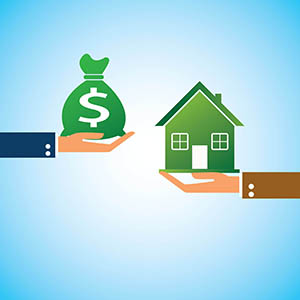 Residential real estate sales on the Seacoast set new April marks for volume and monthly median sales price, according to statistics released by the Seacoast Board of Realtors.
According to the Realtors, there were 79 sales during the month in 13 sample Seacoast towns, 8.2 percent more than last year and 31.6 percent higher than March.
Median sales price was $390,000, the highest monthly sales price since July 2014 and also a record for April, besting last year by $60,000 or 5.7 percent.
And, given the recent dearth of active listings, listing numbers were also up 2.5% for the month.
By contrast, it was not a good month for condos, the Realtors reported, possibly exacerbated by a 2% decline in listings from last year.
Condo sales declined by 25 percent from last year and 16.7 percent from March. The median monthly sales price remained essentially flat from last year at $221,900.
Through the first four months of the year, however, residential sales are off by 3.9 percent, with median sale price up 8.5 percent, to $370,000. Condo sales and median sales prices were essentially unchanged from 2014. The cumulative condo median sale price stood at $225,000 in April.
Nevertheless, with 95 sales pending as May began, the trend in residential sales shows signs of continuing at least through the end of May, said Marion Cheney, president of the Seacoast Board of Realtors and a broker with RE/MAX on the Move in Exeter.
The 13 sample Seacoast towns are Exeter, Greenland, Hampton, Hampton Falls, New Castle, Newfields, Newington, North Hampton, Newmarket, Portsmouth Rye, Seabrook and Stratham.