Seacoast NH Start-Up finalists compete tonight
Five firms to vie for $25,000 prize package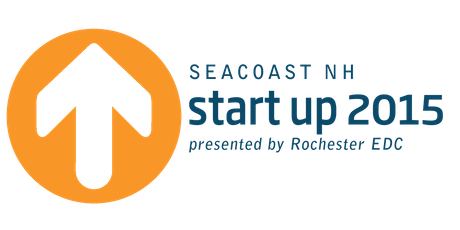 Adasko Enterprises LLC, EasyImpact, PickUp Patrol, Ready to Relo and Vera Roasting Company are the five fledgling businesses that are in the Nov. 5 final round of the Seacoast NH Start-Up 2015 business competition.
They will vie for a $25,000 prize package of cash and in-kind services at a "Shark Tank"-style event beginning at 5:30 p.m. at the Frisbie Memorial Hospital Conference Education Center, 11 Whitehall Rd., Rochester.
The 2015 competitors will make pitches for a range of business ideas, from a household product for grilling enthusiasts and a health beverage for coffee lovers to apps to keep kids safe, help match employers with new talent and increase local business investments.
This is the third year that Rochester has hosted the event. It was founded to draw attention to the strong growth potential and supportive business environment of New Hampshire's Seacoast region.
Seacoast Start-Up 2015 is organized by the Rochester Department of Community & Economic Development and the Alpha Loft, based in Portsmouth, Manchester and Durham. Bank of New Hampshire, with offices throughout the Seacoast region, is the presenting sponsor. Other sponsors include Albany International; Great Bay Community College; Liberty Mutual Insurance; Lydall; SmartATI Construction; Shaheen, Gordon, P.A.; and Agagnost Companies. Dumont Property Group, Leone, McDonnell & Roberts and Rochester Chamber of Commerce are some of the in-kind sponsors.
For more information, contact the Rochester Division of Community & Economic Development, 603-335-7522 or visit seacoastnhstartup.com.