Seacoast Mini Storage facility sells for $5.8 million
Curatolo Seabrook LLC buys 6.1-acre site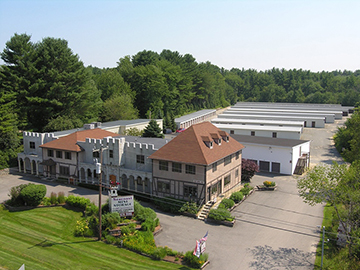 Seacoast Mini Storage in Seabrook has been purchased for $5.8 million by Curatolo Seabrook LLC, from the Marilyn T. Imke Revocable Trust, which has developed the location over the past 30 years.
The sale was announced by Joseph Mendola, senior vice president of the NAI Norwood Group and the Argus Self Storage Sales Network, who represented the seller in the transaction and assisted the buyer.
The 63,754-square-foot facility sits on 6.1 acres and features 55,270 square feet of rentable storage space with 583 units as well as two on-site apartments. Seacoast Mini Storage is one of the top 10 largest self-storage facilities in New Hampshire, according to Mendola.
The facility has been fully occupied, Mendola said, adding that the demand for self-storage in the area, and the country as a whole, has grown significantly in the last several years.