Seacoast home sales: best March in years
Single-family sales up 6.3 percent; condos up 28.5 percent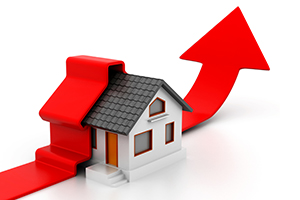 The Seacoast Board of Realtors reports the best in March in three years when it comes to the sale of single-family homes and condominiums.
According to the organization, single-family sales were up 6.3 percent from last year, and condo units were also up, showing an increase of 28.5 percent.
For the year, both volume and median sale prices topped 2013 figures, with total single-family sales up 1.6 percent and median sale price up 4.2 percent, to $342,500 — this despite the March monthly median sale price coming in at $320,000, or $15,000 less than 2013.
March condo median sale prices were up 4.5 percent, to $219,500, from 2013, though that represented a decline of 5.3 percent from February.
The organization did report that single-family inventory fell to a three-year low for March, although condo inventory showed two more units for sale in March 2014 than in 2013.
Tom Heany of Keller Williams Realty, president of the Seacoast Board of Realtors, said the numbers confirm "what I'm hearing on the street, that we are seeing increases in both sales price and the volume of sales in 2014."
Heany added that the continued low inventory
"indicates the likelihood that pricing will continue to escalate."
The Seacoast board's statistics are derived from records in 13 Seacoast towns (Exeter, Greenland, Hampton, Hampton Falls, New Castle, Newfields, Newington, North Hampton, Newmarket, Portsmouth, Rye, Seabrook and Stratham).