Seabrook automation firm seeks engineers
Superior Controls will be displaying its biotech automation capabilities and accepting jobs applications at ISPE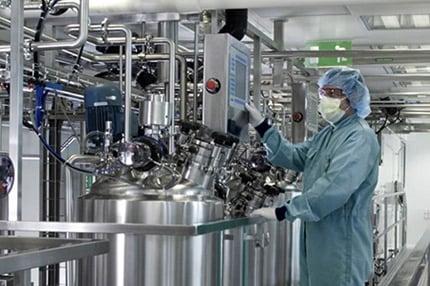 Seabrook-based Superior Controls Inc. is actively seeking to expand its engineering workforce to support 42 validated biotech automation projects the company was recently awarded as well as its existing project load.
Superior Controls will be displaying its biotech automation capabilities and accepting job applications at the 2017 International Society of Pharmaceutical Engineering (ISPE) Product Show and Career Fair at Gillette Stadium in Foxborough, MA on Wednesday, Oct. 4.
The control system integrator of custom industrial automation and IT solutions aims to further expand its workforce by adding experienced and degreed automation engineers. The company hires talented engineers who are knowledgeable in Allen-Bradley, GE, Delta V or Siemens controllers; iFIX, FactoryTalk View, or Wonderware SCADA software; or who are skilled in Visual Basic programming, SQL Server or other databases, and have a broad IT experience.
Superior Controls will have nearly two dozen engineers on hand to answer manufacturers' automation questions regarding the company's expertise in the support of mission-critical systems integration and automation services, at table W11 in the products show area and table C33 at the career fair, which run from 11 a.m. to 6:30 p.m.
"Superior Controls has had a phenomenal year in 2017 in terms of both the growth of our engineering staff and the backlog of projects," said Rick Pierro, co-founder and president of Superior Controls, who has also served as Boston ISPE president. "Our merger with Banks Integration and a wildly successful summer have put us in the position to continue actively recruiting additional engineering staff."
In April 2017, Superior Controls announced its merger with Banks Integration, a process automation system integrator headquartered in Vacaville, Calif. The combined company employs more than 125 engineers located in the Seabrook, NH; Albany, NY and Vacaville, CA offices.
To learn more about career opportunities, please contact us. To register to attend the ISPE Boston Area Chapter Product Show and Career Fair, click here.