SBDC perseveres despite funding, staffing changes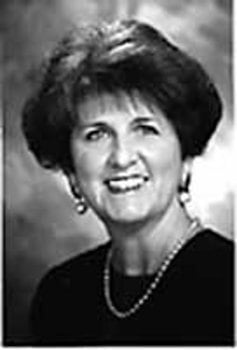 The New Hampshire Small Business Development Center's observance of its 20th birthday in October could be called a celebration of survival as much as growth.
The SBDC – which provides business counseling to small start-up businesses – lost four of its six full-time regional managers in the last year and was only able to fully replace two of them, with part-time staff working out of Manchester and Plymouth.
The program – which also was able to avoid the chopping block when Gov. Craig Benson attempted to replace it with his own incubator program — continues to struggle to find ways to address rising expenses with funding that has been level since 1997.
These struggles are hardly unique to the New Hampshire center, which is hosting a two-day conference in June for similar SBDCs around New England entitled,"Leveraging Resources."
One of those resources is the business community at large. The SBDC has expanded its advisory board and reached out to raise money from the private sector in hopes of filling the funding gap of an organization that cannot charge for its services.
"The national trend is to reorganize and downsize," said Mary Collins, director of the New Hampshire SBDC. "We are all having to do the same with less."
The tenuous funding situation has directly or indirectly led to the departure of long-term staff, who either lost their funding or who sought out better-paying, more stable positions in the private sector.
Many in and outside the organization credit Collins for her heroic efforts to keep the SBDC afloat in such troubled waters.
"Mary is between a rock and a hard place," said Stuart Arnett, director of economic development at the state Department of Resources and Economic Development, which matches federal funds for the program. "But she has been the best person I've seen in trying to get additional funds."
But some others say that those efforts may have alienated key staff and funding sources.
"It's not just a question of funding," said Ed Burt, who headed the Plymouth office for two years. "It's a real personality thing. It's a shame, because it is the best small business program I've ever seen."
Several, who would not go on the record, criticized Collins for lack of communication or even vindictiveness in response to criticism. Collins would not discuss personnel matters, which are handled by the University System of New Hampshire, since the SBDC is an outreach program of the University of New Hampshire Whittemore School of Business and Economics.
"We had to eliminate some positions," said Steve Bolander, dean of the Whittemore School. "But I'm not aware of any turnover problems. I just see a normal attrition of people moving on to better jobs."
At least two regional managers — Gary Chabot, who formerly headed the Keene office, and David Nelson, who worked out of Nashua – agree, saying they just couldn't pass up offers that came along.
"I was very happy on the job [at SBDC] and got along very well with management," said Chabot, who took a job with Coldwell Banker. "But funding issues created stress within the organization. We all stepped up to the plate, but it was a strain, and maintaining the viability of the organization was very challenging."
"I mainly left for a better job opportunity," said Nelson, who now works with Matrix Technology, a biotech firm in Hudson. "Given the uncertainty of the position due to funding, the situation that presented itself had certain advantages."
'A great program'
The voluntary departures of Nelson and Chabot followed the involuntary departures of Burt and Bob Ebberson.
Ebberson left because the grant funding his office ran out, Collins said.
Ebberson denied the claim by some of Collins' critics that he was iced out after leading a mini-protest of regional directors over funding concerns. In fact, Ebberson — happy with his new job as chief operating officer of Creative Optics in Bedford – said of the SBDC, "It is a great program, I'm proud to have worked for it for the past 17 years."
Plymouth also lost its full-time director during the reorganization of Plymouth State College into Plymouth State University. Burt said he was told that the new university would no longer be able to provide in-kind matching assistance because it no longer saw value in the program.
But PSU said that the SBDC was responsible for the funding cut, "and we are trying to carry on our half even though the other is missing right now," said Craig Zamzow, Small Business Institute director at Plymouth.
According to Collins, funding and reorganization were both factors in the changes at the Plymouth operation. "We both decided by mutual agreement" to downsize the office, which is now being staffed by a part-time graduate student under the supervision of the Littleton regional manager, she said.
Burt for one will be missed by Claire Moorhead, executive director of the Plymouth Chamber of Commerce.
"He was a tremendous resource to the business community," Moorhead said, who lamented that the change "happened so quickly with no consultation to the business community to see if it [the funding problem] could be resolved."
Burt, who now operates a consulting business, also differed with Collins over funding, though he doesn't blame that for the loss of his position. One of Burt's concerns was the emphasis in doing other activities besides small-business counseling in order to receive grant money.
But Collins countered that the focus was always on SBDC's core mission — counseling.
"It's true that grants require deliverables — what you are going to do, and then you better do it," she said. And SBDC had to use existing staff to fulfill those grants. But without these grants, the program would have had to downsize even more.
"When you live on a grant, your contract could end at any given year," she said. "Your paycheck is going to be there depending on that grant. It's a personal choice to live that way, and some decide they'd rather be in the private sector. I don't blame them."