Save energy — it makes good business sense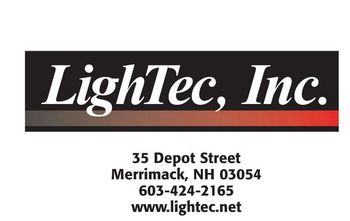 "We must implement environmentally sound practices" — a lofty and expensive-sounding directive, to say the least. Yet being ecologically friendly and financially prudent need not be mutually exclusive.
Jim Grady, who established LighTec Inc. of Merrimack, N.H., in 1990, had a vision 17 years ago that many New Hampshire business owners have only become aware of today. He understood the economic impact that inefficient building energy systems had on New Hampshire-based businesses. He also understood the negative environmental impact these inefficient systems had on the state. His message was simple: If New Hampshire businesses implement an energy-efficiency program they will reduce their exposure to increases in energy costs, lessen the region's dependency on fossil fuels and protect New Hampshire's environment.
Operating cost reductions are key to staying competitive. New Hampshire companies are finding conservation efforts can save them thousands of dollars.
Chet Mills, chief financial officer of Northstar Steel & Aluminum in Manchester, said, "From the financial aspect it has been a home run. We are saving $4,000 a month on our energy costs. We received an energy rebate of 30 percent of the project cost. This project has a total payback of less than nine months."
According to Kevin Barry, manager of plant facilities/maintenance for GE Meter Bus Department in Somersworth, "We are nearing the halfway point of our lighting project. The results thus far are terrific, to say the least. I am very pleased with our selection of fixtures and lamps; the combination is perfect for our application. The reaction in the factory is also quite favorable as employees are asking, 'Who's next, can you do me first?'"
Another eco-friendly technology that can cut lighting energy costs by more than 50 percent is lighting control systems. Advanced lighting control systems allow ballasts, occupancy sensors, controls and photo-sensors to communicate. The lighting levels can be managed automatically and from remote locations by turning the lights on, off, up or down under specified conditions.
Advances have been made in digital networking technology to integrate building system controls. Facility managers are able to monitor and control all the fixtures, switches, occupancy sensors, light sensors and temperature sensors from a central point.
Other systems will make it possible for economical building system control through the Internet and give individuals supervised control over their own comfort and lighting requirements.
LighTec is New Hampshire's largest designer and installer of high-efficiency lighting systems. "We are dedicated to improving your bottom line by providing precision-engineered lighting and energy management services. We have a diverse range of customers ranging from commercial and industrial clients to schools and municipalities," said Grady.
LighTec Inc. would like to extend the offer of an energy audit of your facility. From that point it will be possible for you to make a decision that will positively impact your company both economically and environmentally. You can then join other successful companies who have reduced their operating costs and taken the lead in energy conservation.
The NHBR Business Profiles section contains content provided by New Hampshire Business Review advertisers.