Sanders named to judicial conduct panel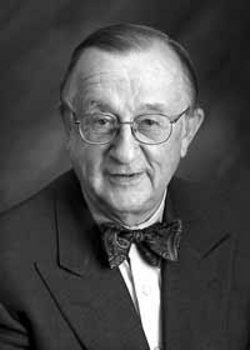 Jack Sanders Jr., an attorney at Pierce Atwood LLP, has been appointed by the New Hampshire Supreme Court to the state's Judicial Conduct Committee.
Sanders, who co-chaired the Task Force for the Renewal of Judicial Conduct Procedures, which modernized the Code of Judicial Conduct in 2001, previously served on the Judicial Conduct Committee from 1999 to 2002. He will be one of two lawyers on the committee.
The Judicial Conduct Committee operates independently of the state Supreme Court. Using the Code of Judicial Conduct, the committee seeks to ensure that judges maintain ethical standards in both their professional and personal lives.
"This appointment reaffirms the trust New Hampshire's judicial system has in Jack and his wise counsel," said Dana Bisbee, partner-in-charge of the Portsmouth office of Pierce Atwood.