Safran Aerospace Composites' Patrick Haywood to speak at UNH CEO forum
April 13 event will focus on the unique skills required to manufacture parts made in Rochester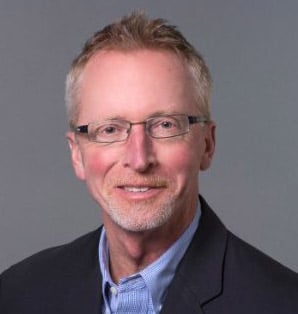 Patrick Haywood, vice president and general manager of Rochester-based Safran Aerospace Composites will speak at the University of New Hampshire's CEO Forum on Thursday, April 13.
Safran Aerospace Composites produces 3D woven composite parts for aircraft engines. Its patented technology is used in composite fan blades and fan cases for LEAP engines as well as the fan case for the GE 9X engine. Safran, in cooperation with Albany Engineered Composites, recently invested approximately $100 million in new buildings and equipment in Rochester for research and development and production of aircraft components, jointly creating approximately 400 new jobs.
Haywood will talk about the products manufactured in Rochester and their end-use in LEAP engines, as well as the unique skills needed to manufacture these parts and how new employees are trained.
Haywood holds a Bachelor of Science degree in Chemical Engineering, and additional coursework toward an M.B.A. He has over 30 years experience in aerospace composites, involved in materials development and production for commercial and military aircraft engines and structures, helicopters, space launch boosters, missle fins, thermal protection, stealth materials, radomes, carbon brakes, and industrial and recreational products. He has managed the construction of new or expanded manufacturing facilities in the United States, France and Malaysia. Prior to SAC, Pat was the CEO of Messier Bugatti USA.
Celebrating its 20th year, the UNH CEO Forum is an outreach program of the UNH Paul College of Business and Economics serving exclusively CEOs, presidents, and senior managers of companies in northern New England. The event is free to members and $49 for first-time attendees. To register, contact Barbara Draper at (603) 862-1107, or cfb.ceo@unh.edu by Wednesday, April 5.