Ruger workforce down 25% in NH
Gunmaker continues to deal with market doldrums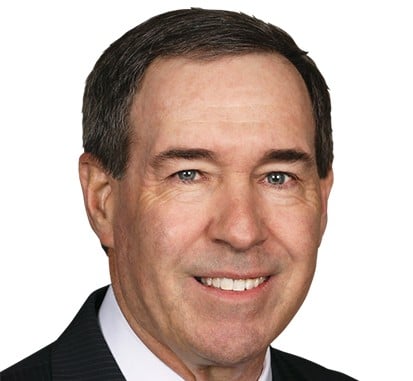 Sturm, Ruger & Co. continues to reduce its workforce locally and nationally due to soft demand.
The gun manufacturer told NH Business Review in its survey for the upcoming 2020 Book of Lists that the company has 700 employees at its Newport facility – 239, or 25%, fewer than a year ago.
Nationally, the company is down to a total of 1,600 employees, a number that includes facilities in North Carolina and Arizona, according to an earnings call held last week. In February, Sturm Ruger had a headcount of 1,830. That 230 difference is roughly the same as the New Hampshire reduction, though over a shorter period of time.
The headcount cuts were the result of soft numbers in the gun industry generally, though it is not clear why.
Usually gun sales increase as the political campaign heats up, fueled by fears of increased gun controls. But those fears have either subsided, there has been a shift in public opinion or the market is simply saturated.
But the market change has particularly hit Sturm Ruger, which has refused to engage in the aggressive discounting used by its competitors to boost sales, though sales were beginning to pick up during the last few months due to the hunting season.
'Fiscally prudent measure'
While demand was just down a percent based on national criminal background check figures, Sturm Ruger's sell-through rate (measured in units) was 24% in the first nine months, according to the company's earning release.
"Demand has remained soft throughout this year. However, we once again elected to forgo opportunities to generate better short-term results with overly aggressive discounting and promotions and the extension of payment terms, which would hinder our long term performance, value, and brand," said CEO Christopher J. Killoy in the release. "Instead, we took the fiscally prudent measure of reducing production for the third consecutive quarter to moderate inventory levels in our warehouses and in the distribution channel."
In terms of revenue, Ruger sold about $95 million of firearms in its third quarter and $305 million year-to-date, decreases of 17% and 18%, respectively. That resulted in quarterly earnings of $4.8 million for the year, or 27 cents a share, slightly more than half of same-quarter revenue last year. Year-to-date earnings of $24 million ($1.38 per share) show a $14 million decline.
The slowdown didn't stop the company from declaring a 14-cent quarterly dividend. Ruger also continued to donate to the National Rifle Association – $400,000 for the quarter and $700,000 so far this year. One of its board members serves on the NRA board.
In response to reduced production in the third quarter, "we were proactive in managing our workforce as we kept the hiring freeze in place and allowed attrition to reduce our workforce, reduced overtime and took two additional shutdown days in the third quarter on top of our normal scheduled shutdown week in July," said Killoy in his earnings call, according to a transcript provided by SeekingAlpha.com.
Most of the attrition has been "to our hourly direct labor force at the factories," he said. "Our engineering teams are fully engaged and very stable, candidly."