Rose sworn in as state's new DRED commissioner
The self-described "huge fan of baseball," said it was appropriate he began his new job on Opening Day for the Boston Red Sox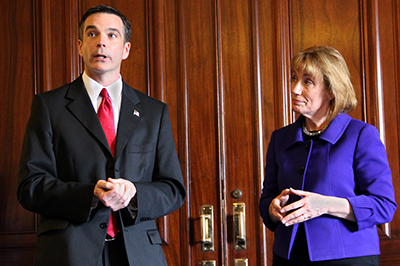 Jeffrey Rose was sworn in Monday as the new commissioner of the state Department of Resources and Economic Development.
Describing himself as "a huge fan of baseball," Rose said it was appropriate he began his new job on Opening Day for the Boston Red Sox.
"The optimism, the hope, the renewal and all that lies before you is what Opening Day is all about, and it is with that enthusiasm that I approach today, with this new job and new role."
Rose, who grew up in Merrimack, is a resident of Goffstown and property owner in Campton.
"As someone who has grown up and spent virtually his entire life here, I can't think of a more exciting opportunity," he said.
Rose, most recently director of public affairs for BAE Systems' Nashua-based Electronic Systems unit. worked in government relations and public affairs roles for BAE since 2004. Before that, he worked on the staffs of three former Republican members of Congress: Jeb Bradley, Bob Smith and John E. Sununu.
In addition, Rose has served as chair of the Greater Nashua Chamber of Commerce and has been an active member of the Business and Industry Association and New England Council.
He succeeds George Bald, who stepped down last November after 13 years in the post. – NEW HAMPSHIRE BUSINESS REVIEW