Rochester Economic Development Office website honored for excellence
Agency wins national recognition at Atlanta event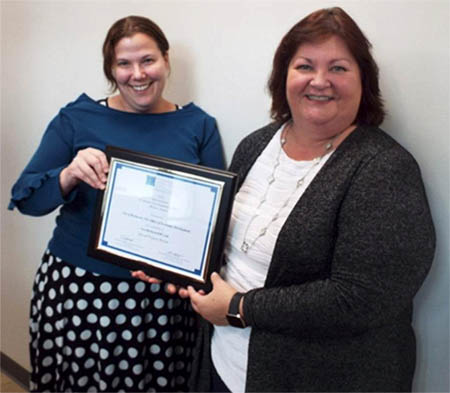 The Rochester Office of Economic Development has earned national recognition for its website, RochesterEDC.com.
The office was presented with a Bronze Excellence in Economic Development Award from the International Economic Development Council at an Oct. 2 awards ceremony in Atlanta, Ga.
"We are delighted to receive this award by an economic development industry leader like the IEDC," said Economic Development Manager Karen Pollard. "The website aims to serve as a warm welcome to businesses and a place to provide resources to foster investment, new development and redevelopment in our city. We are proud of the city of Rochester, a great place to do business, live, work and play."
The department's website is tailored to business owners, site selectors, developers, real estate professionals and other community stakeholders in order to support their evaluation of Rochester as a destination for their businesses and clients, she said.