RiverWoods Group unveils plans for Durham community
Continuing care community to be company's first outside Exeter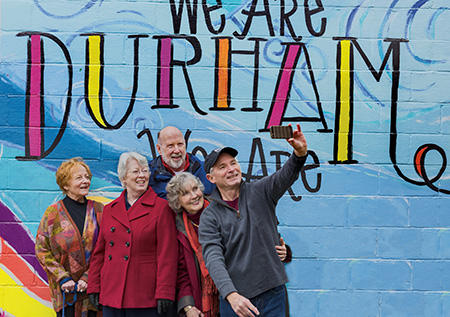 The RiverWoods Group has announced plans to build a new continuing care community in Durham, the first RiverWoods facility outside of Exeter.
Scheduled to open in late 2019 or early 2020, the nonprofit RiverWoods Durham is being built by general contractor Lecesse Construction of West Henrietta, N.Y., which built two of the last three RiverWoods Exeter communities, designed by AG Architecture of Dover and with landscape architecture by Robbie Woodburn of Newmarket. RiverWoods' development partner is Greystone of Irving, Texas, and Chicago-based investment bank Ziegler is its financial partner.
The proposal is currently proceeding through the local permitting process.
Located on 11 acres off of Route 108 on Stone Quarry Drive, RiverWoods Durham will feature 150 apartments, with one-bedroom, one-bedroom with den and two-bedroom floor plans. A 72-bed health center will include assisted living, memory care and skilled nursing. The memory care and skilled nursing areas will be set up in a small clusters within the building, creating a home like environment. This concept represents the latest thinking in health care design to create nurturing environments.
Within a CCRC, residents move in when they are independent and able live safely on their own and then transition through the other levels of care as their needs change.