Retired execs share their expertise with non-profits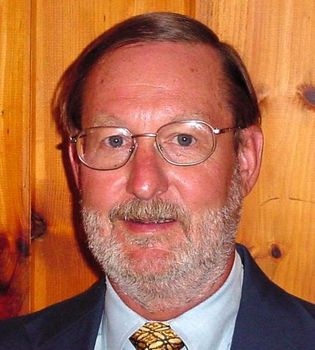 A grass-roots volunteer organization that provides management services to non-profits has become a formal non-profit agency itself with the goal of helping even more organizations in northern New England.
The Executive Service Corps of New Hampshire, which offers its services to non-profits in New Hampshire and portions of southern Maine and Vermont, got its start in 2000 as an offshoot of ESC of Greater Boston, "but those of us who lived here in New Hampshire and in southern Maine began a less formal volunteer organization because there was such a need here," said ESCNH Director Michael Daily.
The organization eventually grew to 22 volunteer consultants providing such services as board development, financial management, strategic planning and public relations. Since 2000, the consultants have helped some 30 non-profits.
With its success, Daily said, it became time to "eat our own cookie" and become a formal non-profit organization itself. So the organization began to apply for grants.
"We needed a kind of permanency to what we were doing and we needed to form our own unit separate from Boston," he remarked.
In recent weeks, ESCNH has received a $20,000 grant from the New Hampshire Charitable Foundation, a $4,940 grant from the Greater Piscataqua Community Foundation and a $25,000 grant from an anonymous foundation.
ESCNH currently has seven board members – all of whom are existing volunteers — but Daily said the group will be "expanding that with members from the community."
In addition to seeking other board members, ESCNH always is looking for more executives who have retired or have flexible scheduling to add to their ranks of volunteers, said Daily.
ESCNH's volunteer consultants are typically baby boomers with decades of senior management experience, he said.
"We find that executives work best with executives," said Daily. He said 80 percent of the volunteers come from the for-profit sector.
Volunteer consultants usually work together in pairs, and the projects they work on can take as many as 150 hours.
A 'win-win'
One volunteer consultant is Lyn Rosoff, who worked for a large advertising agency in Boston and recently started her own marketing consulting service in Kittery, Maine.
Her father was affiliated with ESC in Boston, and she said she became a part of ESCNH as a way to set down some roots in her new community.
"Volunteering with the Executive Service Corps is a great way for me to make a contribution to my community while putting my professional skills to work," said Rosoff.
In her first assignment, she helped a York, Maine, area public-private community services organization develop a new name and tighter, more focused marketing materials that better reflected what they did.
"Many of the ESCNH volunteers, while they may have been executives, had not been consultants. Since I am a consultant, I've been able to team up with another experienced member with complementary skills. It's a real win-win for the non-profit we're assigned to."
Sal Giudice, a Stratham resident and former executive vice president of American Can Corp. in Greenwich, Conn., joined ESCNH after he retired. Always active in "helping the less fortunate," he used his business and board management skills to assist non-profits in setting up or restructure their own boards.
"Governmental support for non-profit organizations is being carefully monitored, so organizations have three choices: fold, exist on limited governmental funding or determine their own future. They have to really focus on how they are raising money and how and what services they are offering," said Giudice.
Daily's own experience as an MIT and Harvard Business School graduate and nearly 20 years of founding and running a profitable furniture business — he manufactured furniture for dormitories and institutions — led to the world of charitable organizational management.
"I retired early and was looking for something different to do," said Daily. "Helping non-profit organizations with their management issues seemed like a good fit."
Daily said he has seen greater numbers of non-profits expressing the need to run themselves more like a business. While he said he thinks the funding climate will improve eventually, the current sluggish economy has charitable foundations scrambling for less dollars and board members wanting to see where every one of those dollars are going.
That eye on the bottom line goes for the services ESC provides, too. "Our pricing for consulting projects is on a sliding scale that weighs the budget size of the non-profit first and then the complexity of the project. The size is most important, and it is the way we keep our quotations affordable," said Daily.
For more information, contact 362-9300 or visit escne.org.