Resonetics acquires Aduro Laser
Acquisition expands Nashua company's laser processing capabilities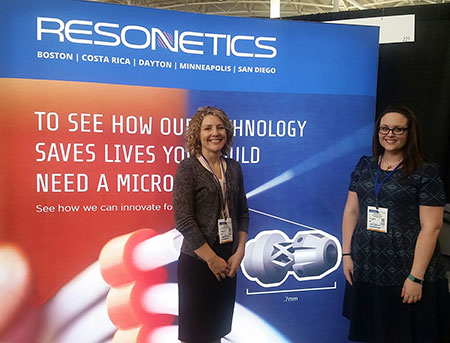 Nashua-based laser micro manufacturer Resonetics has acquired Aduro Laser, a Davis, Calif.-based company that conducts laser processing of tubular components for the medical device industry.
Focused exclusively on the life sciences market, Resonetics' core capabilities include laser ablating, cutting, drilling and welding to produce components for medical device and diagnostics applications.
According to Resonetics's press release, Auduro has established an innovative business model and proprietary technology to shorten lead times dramatically, enabling customers to iterate rapidly and reduce time to market, The company also offers incredible value and makes broader adoption of interrupted spiral cut tubing economically viable.
Resonetics will market the service as PRIME Laser Cut Tubing, a best-in-class solution for quick turn and high volume laser cut tubing used extensively in catheter delivery systems, Nitinol implants and single use instruments.
"We are very excited to partner with Grayson Beck and Demian Backs, who have created raving fans with Aduro's disruptive business model," said Resonetics CEO Tom Burns. "We share a similar culture with an emphasis on innovation, speed and customer satisfaction. PRIME Laser Cut tubing is already being adopted by leading companies in structural heart, peripheral vascular and minimally invasive surgery markets. Resonetics will expand capacity with a new facility, additional equipment and more engineering resources to keep lead times the best in the industry."
"Joining forces with Resonetics provides additional resources and synergies to provide solutions to our customers on a larger scale"" added Grayson Beck, co-founder and CEO of Aduro Laser.
With the acquisition, Aduro will change its name to Resonetics with co-founders Grayson and Demian assuming key leadership roles in the combined company.