Report: NH home sales jump 25% in July
State led New England in transaction increase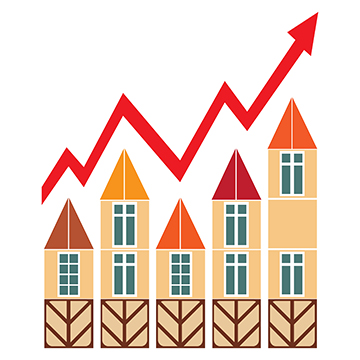 New Hampshire home sales skyrocketed by 25 percent in July – the fastest year-over-year growth in New England – according to a monthly report by RE/MAX Intergra.
The realty firm said there were 2,407 home sales in July compared to 1,925 a year earlier. In addition, median price rose to $240,000 from $225,000 – a 6.7 percent increase.
Pending sales, however, were down 0.9 percent year-over-year, from 1,234 a year ago this July's 1,223.
Meanwhile, inventory increased from 16,016 a year ago to this July's 16,308, the company reported. The average number of days a property stays on the market before a sale fell by 10, from 82 a year ago to 72.
Meanwhile, for the region, year-over-year sales increased by 17.8 percent RE/MAX Integra reported.
In Connecticut, the number of total transactions rose 16.1 percent. Massachusetts showed an increase of 17.9 percent. Maine transactions increased 19.9 percent in total transactions year-over-year. Rhode Island transactions rose 13.5 percent, Vermont home transactions rose 10.7 percent.