Report: Claremont most affordable NH housing market, Hollis least
Coldwell Banker study measures price in 20 Granite State markets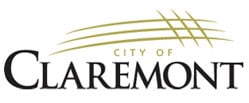 Claremont is the most affordable and Hollis the most expensive of 20 New Hampshire housing markets studied by Colwell Banker Real Estate.
The rankings are included in the Coldwell Banker Home Listing Report, a home price comparison tool that features information about more than 81,000 four-bedroom, two-bathroom home listings. The goal, the report said, is to better address how much a home in one market would cost if the same home were located somewhere else in the country.
In Claremont, four-bedroom, two-bath homes have an average listing price of $174,107, while those in Hollis have an average listing price of $577,067.
The complete rankings:
MARKET AVG PRICE RANKING
Hollis $577,067 1
Dover $482,932 2
Bedford $479,305 3
Exeter $448,518 4
Hopkinton $443,790 5
Amherst $441,317 6
Merrimack $422,643 7
Gilford $416,270 8
Durham $415,400 9
Milford $370,830 10
Salem $363,994 11
Brookline $351,708 12
Laconia $330,075 13
Concord $314,231 14
Nashua $304,326 15
Derry $296,229 16
Peterborough $275,540 17
Keene/Surry $261,958 18
Manchester $252,417 19
Claremont $174,107 20