Report calculates 2000-2016 multifamily construction spending in Manchester
Apartment List study says $711 million in Queen City area projects went up in period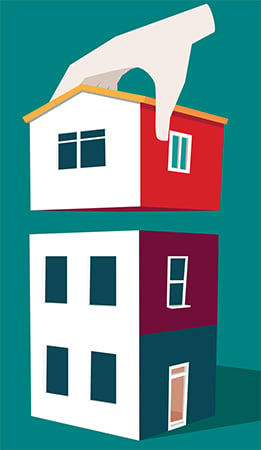 New multifamily residential construction in Manchester totaled more than $711 million from 2000 to 2016, according to a newly released report from Apartment List, the online rental marketplace.
The report, "The Increasing Importance of Multifamily Housing," finds that, from 2000 to 2016, $711.1 million was spent on new multifamily construction in the Manchester area, putting it at No. 138 of the 250 largest metropolitan areas in the U.S. (Controlling for population, the Manchester metro ranks 119th of the 250 largest metros in per-capita multifamily spending.)
In addition, the share of new residential construction spending in the Manchester metro going to multifamily increased from 6 percent to 19 percent over the same period, the report notes.
Nationally, the report finds that spending on new residential construction has lagged over the years, in the face of increased costs for land, labor and materials. But since the depths of the recession, new multifamily construction has increased drastically since the trough of the recession.