Report: 29% of N.H. home sales were for cash in June
CoreLogic data shows continuing downward trend in cash deals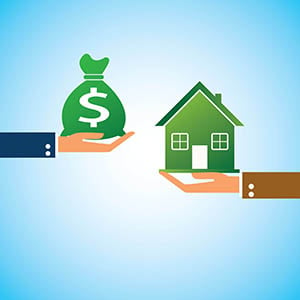 Cash deals made up 29 percent of total New Hampshire home sales in June, according to newly released data from property information and analytics firm CoreLogic.
The percentage is down from the 35 percent reported a year earlier.
Nationally, cash deals made up 33 percent of total home sales in June, down from 36.3 percent a year ago, according to CoreLogic.
The company said cash sales comparisons should be made on a year-over-year basis, due to the seasonal nature of the housing market. And the share of cash sales has fallen year over year each month since January 2013.
Prior to the housing crisis, the cash sales share of total home sales nationally averaged approximately 25 percent, the company reported, with the peak occurring in January 2011, when cash transactions nationally made up 46.2 percent of total home sales.
According to CoreLogic's national figures, real estate owned (REO) sales had the largest cash sales share in June, at 55.3 percent, followed by resales (32.5 percent), short sales (31.8 percent) and newly constructed homes (16.2 percent).
While the percentage of REO sales that were cash transactions remained high, REO transactions made up only 7.2 percent of total sales in June and, therefore, did not have a large influence on the overall cash sales share. In January 2011, when the cash sales share was at its peak, REO sales made up 24 percent of total sales, CoreLogic reported.
Meanwhile in June, Florida had the largest share of cash sales in any state, 50.9 percent, followed by Alabama (48.1 percent), New York (44.6 percent), Kentucky (40.1 percent) and Nevada (40 percent).