Renowned business coach to headline June TechWomen Power Breakfast
Star Dargin of Star Leadership will discuss how gratitude has been scientifically proven to impact businesses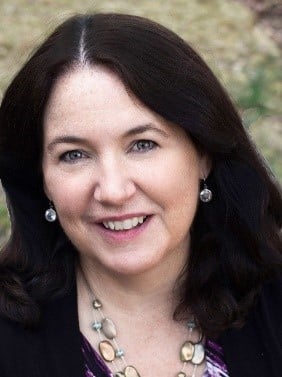 Star Dargin, founder of Star Leadership, is the featured speaker at the New Hampshire High Tech Council's June TechWomen Power Breakfast on Wednesday, June 13. The breakfast will take place from 7:30 to 9 a.m. at the Manchester Country Club, 180 South River Road, Bedford.
Dargin's interactive session, titled "The Science Behind Gratitude and Practical Applications for Business," will explore the benefits of gratitude for leaders and businesses, and will introduce a three-step technique for shifting to gratitude.
"Star is a staple in the leadership coaching realm. Her book, Leading with Gratitude: 21st Century Solutions to Boost Engagement and Innovation, teaches leaders how to use gratitude to engage individuals and teams," said Candice Benson, TechWomen|TechGirls chair. "Her experience and use of science to demonstrate and prove her concepts makes her an excellent resource for all business owners. As a leadership coach, she offers a wealth of lessons taken from experience and alternative perspectives."
Dargin's resume has been built by years of experience in multiple industries and leadership positions, including director of engineering, director of product managers and international program manager. Her roles leading domestic and international teams led her to found Star Leadership nearly twenty years ago. Since founding Star Leadership, she has developed a unique approach that is designed to equip leaders with the knowledge and tools necessary to sustainably build cohesive, functional, positive and results-oriented teams. ​
The June TechWomen Power Breakfast is sponsored by Scribe Software, Measured Progress and Autodesk. Tickets for the breakfast are $10 for Council members, $20 for not-yet-members, and include breakfast. Tickets are available here or by calling 603-935-8951.