Renee Plummer to speak at UNH CEO Forum
VP of Two International Group to discuss Pease redevelopment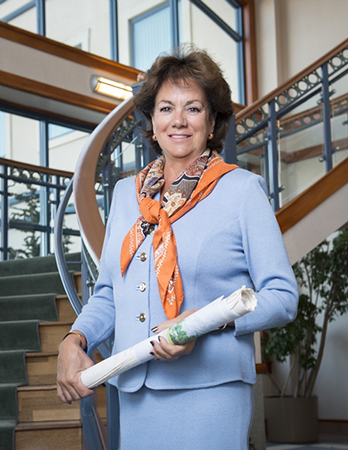 Renee Plummer, vice president of real estate development firm Two International Group, will speak at the University of New Hampshire's next CEO Forum, Thursday, March 23.
The program begins at 8 a.m. in Huddleston Hall and includes breakfast.
Plummer, her husband Dan and Two International have been the driving force in transforming the former Pease Air Force Base into the Pease International Tradeport, which today is home to 250 companies and 10,000 employees.
Founded in 1997, Two International is one of the largest independently owned real estate development firms in New Hampshire. Over the past 18 years, Two International has developed over 120 acres and built 19 buildings totaling almost 1 million of rentable square feet within the Tradeport as well as in downtown Portsmouth.
The event is free to members and $49 for first-time attendees. To register, contact Barbara Draper at 603 862-1107, or cfb.ceo@unh.edu, by Wednesday, March 15.