Remembering Mark Connolly
Throughout his career, the former Securities Bureau director and gubernatorial candidate had a strong desire for justice and fairness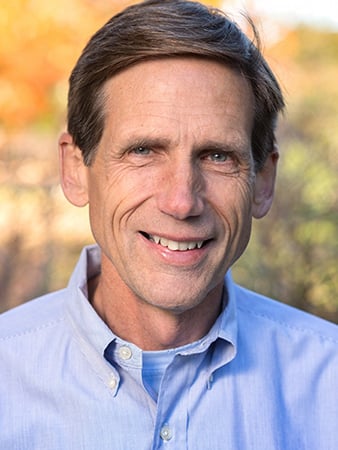 When I think of Mark Connolly, who died unexpectedly on Saturday at 63, I remember an early morning weekend call in November 2009, right after a Lakes Region company called Financial Resources Mortgage collapsed, eventually exposing the state's biggest Ponzi scheme, which cost hundreds of investors tens of millions of dollars.
"Have you been following this?" said Connolly, who was director of the state Bureau of Securities Regulation, one of the agencies, along the New Hampshire Banking Department and the attorney general's office, that had a hand in overseeing the entity that managed to squeak through the regulatory cracks. "You should. This is big, Bob. It is really big, and we need to get it out there, so that everybody knows what is going on."
Connolly's use of the word "we" was no accident. He was one of the few public officials who thought he was on the same side as the press. Transparency was his watchword. Freedom of information, to him, meant to free as much information as possible, not shield it from the public.
When other agencies were holding back documents, heavily redacting files, Connolly would invite reporters to inspect a tableful of neatly arranged file folders, offering thousands of pages that no one had seen.
But it was not enough. Connolly resigned in 2010, charging that other state officials were more interested in managing the FRM situation and playing the blame game rather than helping the victims get out the truth. He went on to write his book, "Cover Up," giving his take on the situation.
"He had probably the strongest moral compass of any person I have ever known," said Tom Sedoric, a Seacoast-based financial advisor who was in Connolly's "kitchen cabinet" and a close friend of the family.
"He had a strong desire for justice and fairness," said the Securities Bureau's current deputy director, Jeff Spill, a roommate of Connolly's in the 1980s and chief enforcement officer under him at the bureau. "He wanted to make sure the citizens got a fair shake."
Even as a young UNH law student, Spill – who roomed with Connolly when he was a fresh graduate of Dartmouth's Tuck said School of Business – said "he had this burning in his soul." He had already dipped his toe in politics.
Making a difference
Once a research assistant for a Minnesota congressman, Connolly got involved in New Hampshire government in 1977 when still a student at Dartmouth and was elected as a state representative. It was during his campaign – in his dorm room, to be exact – that the then-Republican newcomer met then-Rep. Bill Gardner, a Democrat, who was at the time running to be secretary of state.
Connolly backed Gardner, and Gardner later appointed him to run his office's Corporation Division, which Connolly headed from 1980 to 1984.
Connolly left New Hampshire and government and earned his MBA through First Chicago's First Scholar program. Three years later, he returned to New England as vice president of Chubb Securities. He left to join Fleet Bank in 1997, and then worked for Wellington Management in Boston for about a year and a half.
But Connolly was looking to get back to New Hampshire to be closer to his family, so when the opportunity came up in 2002 to run New Hampshire's Securities Bureau, he jumped at the chance.
"My feeling is that this position gives me the opportunity to make a difference," Connolly told me in a 2003 interview.
It was a time of corporate scandal – Enron, WorldCom, Arthur Andersen. At the time, there was a "vacuum" at the federal Securities and Exchange Commission that state regulators had been rushing to fill, he said. There was a "growing sense of disenfranchisement" on the part of investors, so "the states have played a key role in bringing confidence back by showing that there is active regulation," said Connolly at the time. "The times dictate the office."
Months after he was in office. Connolly used the threat of a cease-and-desist order to force the entire board of Tyco Inc. to resign because they failed in their fiduciary duty to prevent Dennis Kozlowski, its CEO, and Mark Swartz, the chief financial officer, from looting the company.
Tyco, which was based in Exeter at the time, also paid a $5 million settlement – the largest in state history at the time, though it was later eclipsed by a $20 million settlement with UBS Securities for defrauding a nonprofit agency that handles student loans.
All told, through his tenure Connolly's office reached more than $50 million in settlements with those companies and others such as American Express Financial Advisors, Ameriprise, ING Group, Pennichuck Corp., Morgan Stanley, Merrill Lynch.
Even before many of those cases, the North American Securities Administrators Association gave New Hampshire the 2007 Enforcement Award – the first time that it had been granted to such a small state.
"New Hampshire has been like David and Goliath of the securities regulation sector, and like David their efforts have been proven successful," said the association's president.
"Connolly always carried out his duties as a fair and impartial regulator," Gardner told NH Business Review on Monday. "He fought hard for those who were the target of financial fraud."
"He knew when to step on the gas, and he knew when to put on the brakes," Spill added.
Continuing the battle
The FRM scandal became Connolly's biggest test. Problems with the company had been brewing when his predecessor, Peter Hildreth, was at the bureau and continued after Hildreth left to become the state's banking commissioner. It was as if FRM followed as well. After the Securities Bureau forced FRM to pay a multimillion-dollar settlement to investors for selling securities without a license, the company shifted more into its role as a purely hard money lender.
But the attorney general's office also missed warnings about the company, and it was that office that wrote a report that tried to spread the blame among all three agencies.
By that time, Connolly had left the Securities Bureau and the agency conducted its own investigation, accepting testimony, for the first time, with the victims, many of whom sided with Connolly.
"He is the only person who had the courage," FRM victim Al McIlvene told the Concord Monitor in 2016. "The governor didn't have it, the banking commissioner didn't have it, the attorney general's office didn't have it."
That article ran during Connolly's unsuccessful run for governor, this time as a Democrat. He finished third in the primary to Colin Van Ostern and Steven Marchand, running a good-government campaign in an election cycle where change – from both the left and the right – was the watchword.
Connolly returned to New Castle Investment Advisors, the small investment firm he founded. It was based in Portsmouth but named after the town where he lived, with his fiancée, Terri Lareau.
Connolly still continued to weigh in on public policy issues through newspaper editorial pages. The last article he wrote appeared in the Concord Monitor on the day he died in California, after a sudden illness suffered after exercising on Tuesday.
The op-ed piece, "Sununu shows hubris with inaugural cash," argued that the governor had made one "big mistake" – and that was hubris.
"Hubris is largely what's wrong with our political system today: Special interest money buying real or perceived government influence," he wrote.
Fitting last words.