'Relieving the Energy Crisis' event set for April 17
BIA to present update on four high-profile supply proposals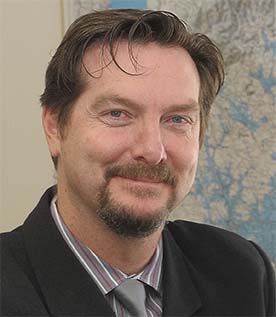 "Relieving the Energy Crisis: Update on New Hampshire Infrastructure Projects," a luncheon event focusing on four high-profile proposals aimed at increasing energy supply in New Hampshire, will be held from 11:30 a.m. to 1:30 p.m., Friday, April 17, at the Radisson Hotel Manchester.
Presented by the Business and Industry Association of New Hampshire, the program will feature panelists representing each of the projects. They will discuss how they propose to bring more energy supply into the region and lower costs for ratepayers.
The four projects are Eversource's Northern Pass hydroelectric transmission project in central and northern New Hampshire; Kinder Morgan's Tennessee Gas Pipeline project in southern New Hampshire; the Spectra Energy/Eversource/National Grid Access Northeast project in southeast New Hampshire; and Portland Natural Gas Transmission System's Continent to Coast project.
According to BIA President Jim Roche, creating new supply remains key to lowering electricity prices.
"The bottom line is that New Hampshire businesses, homeowners and other electricity customers have seen dramatic increases in their electricity bills this winter, and it appears we will face the same or worse situation in the coming years," said Roche.
Cost to attend is $35 for BIA and Capitol Connect members and $49 for others.
For more information, visit BIAofNH.com or call 603-224-5388, ext. 116.