Red River launches joint venture to address VA IT needs
Veteran Technology Partners will modernize IT infrastructure and solve technology challenges within U.S. Dept. of Veterans Affairs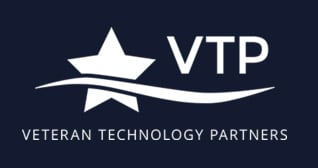 Claremont-based technology integrator Red River recently announced that it has formed Veteran Technology Partners, a joint venture, with Illinois-based technology solution provider Competitive Range Solutions.
The SBA certified mentor-protégé joint venture was unveiled at The 2016 National Veterans Small Business Engagement Conference in Minneapolis, Minn.
Veteran Technology Partners's mission is to modernize IT infrastructure and solve the technology challenges of agencies serving the U.S. Department of Veterans Affairs, veterans and their families. The joint venture delivers a suite of capabilities including cloud computing, data center, networking, physical security and technical support services.
"Red River is excited to mentor and partner with CRS to enable superior care and support for our nation's veterans through the innovative use and integration of technology," said Red River President Jeff Sessions. "No one deserves our focused attention more than our Vets and we are honored to put our IT expertise to work for them."
"As a combat veteran, I understand the unique needs and challenges the VA faces firsthand and look forward to combining the advanced capabilities of CRS with Red River's proven federal IT expertise to provide the new IT solutions and upgrades necessary to modernize infrastructure for today's VA," said CRS CEO Noah Vasquez.
Red River chose to partner with and serve as a mentor for CRS due to its reputation for providing mission support and technology services for state, local, and federal government. CRS provides acquisition services and program management support to government end-users and supports infrastructure operations and engineering solutions delivery.
Together, as VTP, the two companies have the resources, engineering skills, secure supply chain, purchasing vehicles and partnerships required to address the unique challenges of the Department of Veteran Affairs through the selection, configuration and deployment of modern technology solutions.
To learn more about VTP's mission and capabilities, visit www.thevtp.com.