Real Data Corp. assets acquired by Boston firm
Publisher of Banker & Tradesman buys Manchester data and information firm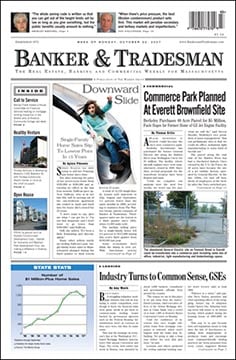 Boston-based The Warren Group has acquired the assets of Real Data Corp. of Manchester, publisher of the longtime weekly real estate information source the Registry Review, among other products.
Since 1977, Real Data has provided New Hampshire real estate professionals and others with data and other information on property online searchable databases, detailed information on property, sales, mortgages, foreclosures, liens and bankruptcy transactions. The company also has been offering the same services in Vermont since 1987.
The Warren Group provides banking, real estate and financial information in New England and the Mid-Atlantic region. It is perhaps best known as publisher of the weekly newspaper Banker & Tradesman and monthly magazine The Commercial Record. The company also produces and organizes trade shows and events for a variety of industries.
Timothy M. Warren Jr., CEO of the family firm, said the company and Real Data have been business collaborators for many years and have shared product development ideas.
"The Warren Group has enjoyed a long-standing and collaborative relationship with RDC for over 30 years, meeting regularly to share business ideas, celebrate each other's successes and commiserate over common problems," said Warren.
He said The Registry Review will continue to be published weekly, and a new design will be unveiled in February 2015.