Q&A with: PSNH President Gary Long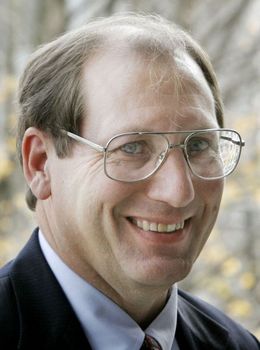 Gary Long, president of Public Service of New Hampshire, has seen a lot of changes in his 31 years at the state's largest utility. His career has spanned construction of the Seabrook nuclear power plant, PSNH's subsequent bankruptcy, its takeover by Northeast Utilities and deregulation of the state's electricity market.
He sat down recently with New Hampshire Business Review to discuss his and his company's views on the current state of the energy market.
---
Q. What does the international energy picture look like from your perspective?
A. It's certainly something that's bigger than all of us – just look at what's happening in the Middle East, the way oil prices go up and down, the way natural gas prices change.
I think we need to focus on New England – in the electricity business, New England is one big region, so what happens in New England is very important to New Hampshire.
ISO New England issued a report last October that was really kind of an eye-opener for people who follow these things. What they say is that between now and 2015, New England will need 4300 MW of new generation, assuming current generation doesn't get retired, just to keep up with very moderate growth. That's like eight or nine large power plants – and none are being built right now.
Another problem is that New England has an issue that we think we're going to rely on others – much larger businesses and unregulated businesses – to help solve the problem.
And since we restructured the industry 10 years ago, no one is required by law to build anything or make sure we have a enough power.
I don't want to be Chicken Little and say the sky is falling, but when you look at the numbers, it's really scary in a way that New England is not very well prepared.
Q. Is that true for PSNH?
A. PSNH owns about 3 percent of all the generating capacity in New England, so we're really too small to solve the New England problem, but we are the only state-regulated utility in New England that owns power plants. We have enough to serve about 65 to 70 percent of our customers' needs. There's enough on the market right now to buy that remaining 30 percent, but in the future if there's not enough to buy on the market, we're all going to suffer.
Q. So how does PSNH help New Hampshire?
A. We need some new renewable power plants to help our customers meet the growth. If we can build 100 to 200 MW and displace market purchases, it doesn't solve the New England problem, but it gives our customers an economic base.
Q. I know that in the recent past, the only really large power plants have been natural gas plants, but isn't that risky too, putting all our eggs in the natural gas basket?
A. Going back about 15 years ago, less than 5 percent of New England's electricity was produced by natural gas. Today, it's nearly 40 percent. So in the wholesale market of New England, the price of natural gas is what sets the prices of wholesale power. And because all of the new power plants – 10 or 12 of them were built over the last 10 years – greatly increased the demand for natural gas in the winter and summer. So there's a great amount of consensus that we need fuel diversity, but nobody knows quite how to do that, because in New England, environmentally and as far as getting permits, natural gas is the easiest – not easy, but the easiest — to get on a large size.
Q. Where does renewable energy fit in the mix?
A. PSNH is a very strong advocate of renewables – it means more fuel diversity, and environmentally it's more benign, but the problem with renewables is that they're just smaller-scale projects and are not going to fill that gap I was talking about.
The governor, in his State of the State speech, set out the challenge of making sure 25 percent of our power supply portfolio should come from renewables by 2025. We're in line with that sort of effort. It takes a huge effort to get there, but given the global warming issues, foreign supplies of fuel sources and environmental impacts, PSNH wants to be in the forefront of that.
Q. When you say renewables, what are you talking about?
A. One is biomass, which is wood. We're obviously very proud of our sizable, by renewable standards, biomass plant in Portsmouth right now. It's 50 MW — not the kind of project that could close the gap, by it certainly can help.
The other that's viable in New England is wind. The new wind turbines are technologically advanced and have short construction cycles. The good thing is that they replace fossil fuel. The thing that's slowing down wind is getting approvals to actually site a wind farm. The jury's still out to see how the public accepts it.
Q. What about hydro?
A. Inland hydro was pretty much fully developed decades ago. There is some talk about tidal power, but that, technologically, has a long way to go.
Q. Was deregulation of the New Hampshire electricity market a bad idea?
A. I don't think I'd go so far as to say it was a bad idea. It clearly did not do what it was supposed to do.
The premise was lower prices and more choices for customers. Also, the promise was that they'd provide enough power to have reliable service. In New England we're faced with none of those things turning out to be true. We have higher prices, the promise that people would build enough so you'd have enough power is very questionable at this point.
And I'll ask you this as a residential, customer how many offers have you gotten? It's not that you can't be given an offer — there's nobody in the market because they can't do it economically.
Q. Is there any possibility of nuclear being built in New England?
A. I don't see it. PSNH doesn't own any nuclear — we're far to small. I don't foresee us doing that. They're too big and too risky. Four nuclear plants closed in New England in the last 15 years, and those plants have basically been replaced by natural gas plants. Besides, I don't think New Englanders will accept it.
Q. And coal's a non-starter?
A. There are new technologies for coal that are making it environmentally better and better, and they are being advanced in other parts of the country, but right now I don't think New England is quite ready for it.
Q. What role does conservation play in the energy mix?
A. Ever since restructuring, we've had a fourfold increase in the amount of money we spend on energy efficiency. We have very robust programs, very successful programs.
Again, it's a scale issue. It won't produce 4300 MW – if you can get 10 to 50 you're doing pretty good. But it definitely is having an impact on the amount of energy use in New Hampshire, so we're going to continue it indefinitely, as long as the state allows us to.
Q. For many years PSNH had the highest electric rates in New England, maybe even the country.
A. Our energy rates are now almost the lowest in New England. We own our own plants, and we know we're as efficient as any utility in New England, and it's starting to show up in our prices. I think we're indefinitely going to be one of the lowest-priced utilities in New England.
Q. You've been with PSNH for over 30 years. Would you ever have imagined that you'd be sitting here talking about renewable energy, wood, solar, wind?
A. You're right — this is entirely different than the first half of my career, and I feel really good about it because as all this chaos is happening in the New England market and the world, our customers are insulated from a good part of it.