Q&A with: Merrimack Town Councilor Mike Malzone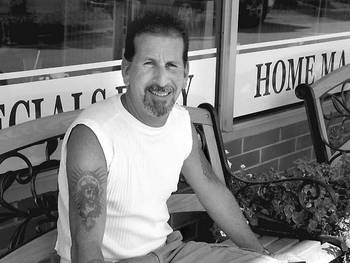 Mike Malzone, one of the town of Merrimack's newest elected officials, is taking part in a drastic change of government that's not only become much more conservative, but one that also changed its structure from a five-member board of selectmen to a seven-member town council, thanks to a new town charter.
Malzone, 45, is owner and sole employee of Diamond Cut Tile, a tile installation business he's had since moving to Merrimack in 1993. The Stoneham, Mass., native is an unabashed fiscal conservative and registered independent. The Business Review sat down with Malzone at a small coffee shop in Merrimack before he headed to out a tile installation job.
---
Q. What prompted you to run for town government?
A. I've always watched what was going on at the town meetings. So when the tax bills kept going up every year, I paid even more attention to what was going on, and I began to see the waste.
You also had the people that were representing us calling us "simple-minded." Frankly, it was insulting.
Then at the 2004 election, we voted on giving a $2.5 million surplus back to the people. It was voted on overwhelmingly by the people in a warrant article in 2002. The selectmen stepped on it and kept it. I said, "That's it!"
That was the November 2004 election. I stood in line for almost two hours, in the rain, and they ran out of ballots. I was raging.
To see that we waited in line for so long and then they basically threw our vote in the trash — I said, "That's it!"
My fiancée and I are getting married in February next year, and I'm adding a couple of bedrooms and a bathroom on to my house. I told her that, at the rate we're going in this town, we wouldn't be able to afford the property taxes. I said, "If we stay here, I just have to get involved." Either we run or we fight, and I don't like running from a fight.
I asked her how she felt about me running for selectman, and she said, "Go for it."
Q. Is it safe to say it was a grass roots campaign? About how much did you spend?
A. I bought two packs of signs, about 150 signs. I don't remember the exact figure, but I think I might have spent about $300 and change.
Q. Were you surprised you won?
A. Honestly, I wasn't. Was I surprised that I won by that number? That surprised me.
Q. Why do you think you won?
A. The silent majority spoke. I hit every chord. I harped on our votes being thrown away. I gave no political examples.
I stated to everyone that I'm not a Democrat, I'm not a Republican; I'm a registered independent. Politics has nothing to do with this. I'm just an average stiff, just like the rest of us. I'm making the same decisions at home as you are, but most of us don't have the time to go out there and be on the town board. This is the reason why we're the silent majority.
Someone had to step up to the plate for us. We can't pay for everything anymore. Every time we do that with a tax increase, we have to do without someplace else. If we're doing without, the town should have to make some sacrifices.
Q. How do you manage running your own business and being town councilor?
A. I'll tell you, this job is costing me money. It cuts into my tile business.
They pay council members $2,500 a year. I gave it back and it was put back in the budget. Then the entire board voted to give theirs back. We're all doing it for free now.
I do get help from the people in the town manager's office. The help they give me is huge, and I can't thank them enough. And I do thank them every day.
Q. Freshman town councilors don't get a guidebook on parliamentary procedures. Does anyone train you on how to make a motion, for example?
A. No. You're in there stark naked. But I wasn't intimidated because I'm a fast learner. I never expected anything to be handed to me, especially knowledge. You have to get that on your own.
I did research on past meeting minutes. I'm getting more comfortable, both in the procedures as well as in my own skin up there.
Q. Was the change from a five-member board of selectmen to a seven-member town council good or bad?
A. Obviously, this is just one man's opinion, but I voted against the town charter because it's another form of bigger government. I am against bigger government.
The fact of the matter is, you have elections every single year. If you don't like someone's opinion, if you don't like the voice on the board, you just don't vote them in the next time.
You don't need more people. The more people you have, the less you get done. It's the same in any business.
Q. The tax issue is really Merrimack's biggest issue?
A. Or to stabilize the budget if not to reduce it.
I think it's very possible. We cut a $1.5 million off the budget in the last deliberative session. I got to be honest with you, I could have cut $2.5 million more and still not laid anybody off. I'm not laying anyone off.
My goal was to be in office for three years and do everything possible to hold taxes where they are at or get a decrease. That's my goal. That's all I want out of this. Just give me three years.