Q&A with Market Health Connect President Keith Ballingall
Market Health Connect helps individuals navigate the evolution of health insurance eligibility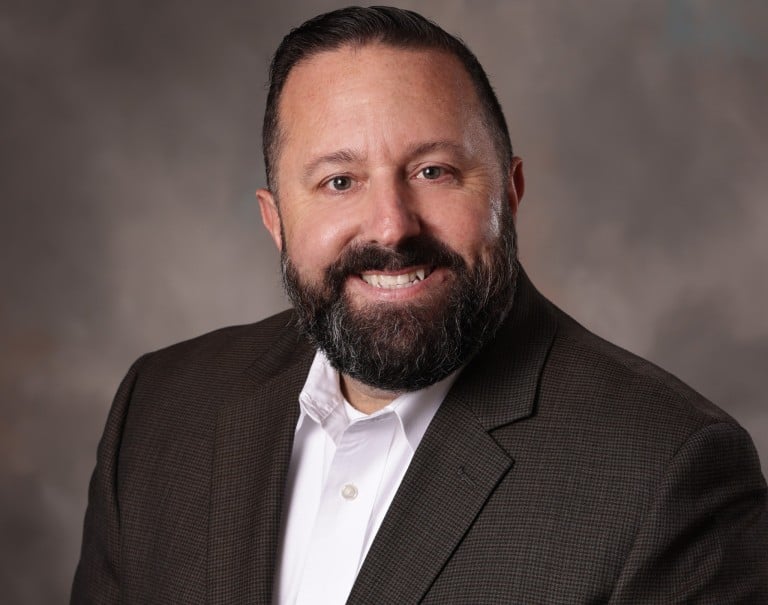 Navigating the evolution of health insurance eligibility is no easy task, but Keith Ballingall steers the ship quite well. As president of Health Market Connect (HMC), a federally funded health insurance navigator in Concord, he and his team provide assistance to New Hampshire residents who don't have access to health insurance through an employer, as well as those currently enrolled in or looking to enroll in Medicare or Medicaid.
Q. How did Health Market Connect get started?
A. Health Market Connect is a year old now.
There were grants to hire people to assist (with health insurance enrollment) in New Hampshire, and then along the way those grants went way down. There really wasn't a lot of money. And New Hampshire was one of just a few states that nobody applied for the money at all, even as little as it was. We had nobody to do that.
Then a group out of West Virginia picked up a bunch of little states that weren't applying for the money, and all of a sudden there was a lot of money to provide assistance. And I thought, "If I could think of how I would want to do this, I'm going to jump in and just make it happen." And that's where we are. So we've been able to put something forward to CMS (the Centers for Medicare & Medicaid Services), they said give it a shot, and we're a year in.
Q. How do you help Granite Staters receive affordable healthcare coverage?
A. A lot of it revolves around part of the mandate from CMS, which is to do out reach. So, we take that very seriously.
Outreach is getting the communities to understand we're there when we're needed. And with open enrollments coming up, and the end of the public health emergency — when those things hit is not the time for us to start to try to find people. We take time to be very involved in the communities.
Anyone who does not have their health insurance from an employer, we can probably either help them or guide them. I want to make it easy for consumers.
Q. Does HMC provide transparency on costs for services?
A. We can direct (consumers) on how to find costs. I think we're getting to a much better place — the state's done a very good job in this regard. I think it's the NH Insurance Department who puts out a cost site, which has been ahead of the curve for other consumers. But for us, it's educating the consumer. Just having a plan in place can be helpful.
From the marketplace side, our consumer base is roughly 138 percent to 250 percent of the federal poverty level, meaning it's a group of consumers who have the biggest cost reductions. So, besides a lower premium, they're consumers who get lower co-pays and lower deductibles.
What usually keeps me on top of everything is the ever-changing interconnectivities of hospitals and hospital systems, and who works with who, who's owned by who and who may intertwine with who. On the one hand, we might have consumers that go to one particular set of doctors or facilities, but we need to understand if they have certain relationships with someplace else. We need to be ready for that potential next step if something big happens in that consumer's life, not necessarily just the day-to-day.
That's the piece that I keep watching all the time, and New Hampshire is in an interesting place — we seem to be very attractive to Massachusetts hospitals.
Q. When do you foresee the official end to the public health emergency?
A. I think New Hampshire is probably better situated than most states. I feel like the state as a whole and DHHS (Department of Health and Human Services) really got a jumpstart on the process.
There's a good likelihood that the middle of January might be it, but we've been thinking that since last summer. The idea that this public health emergency will end soon (is challenging), but it feels like we've been getting ready for it to end for a while. I think that's been a little bit of a challenge for consumers, just to have them ready for when it ends.
But I'm glad we can be here. It's been a great first year. We've got two more to go, and the public health emergency is going to be a fantastic test. Can we get to everybody? I'm confident that our team can. The state's done a great job bringing different people together to make it work.
I'm just anxious to prove it.