Q&A with: High-tech entrepreneur Matt Pierson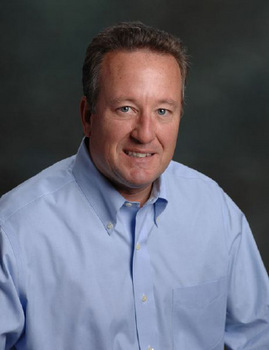 One of the most formative experiences in Matt Pierson's life was participating in the Semester at Sea program, now sponsored by the University of Virginia, at the end of his undergraduate work at the University of Rhode Island in 1983.
In 100 days, he literally saw the world, gaining exposure to nearly a dozen different cultures, instilling in him a respect for belief systems of others and a deep appreciation for those of his own country.
Pierson went on to be honored as 2003 New Hampshire High Tech Council Entrepreneur of the Year, having co-founded, built and sold DTC Communications in Nashua. He also chairs the New Hampshire High Tech Council and mixes his time between business interests and nonprofit activities.
---
Q. Tell us a bit about your DTC experience.
A. I was working as director of sales and marketing within a division of Dynatech Corp. (Dynatech Tactical Communications) in the mid-90s when the parent organization began planning for divestiture of non-core businesses, one of which was ours.
Dave Hargreaves, Ron Young and I believed in the business we were running and decided to buy out our division and take a shot at running our own business.
Prior to Dynatech, I'd spent seven years in a wireless startup that didn't pan out — we were just too early to market. In the case of DTC, we put everything we had at risk in that business and worked very hard, building it from $4 million in sales to $30 million. At a certain point, we saw that we were growing too fast to be able to self-finance and decided to sell the company.
We all had all our eggs in this basket, and a couple of us were looking ahead to retirement planning. Also, finding a buyer to support the capital needs of the business was the right decision for the business. So we hired an investment bank (Cannacord Adams), who did an outstanding job in generating interest — we had 13 bidders from whom we picked UK-based Cobham plc; the whole process took about nine months.
Q. What did you do next?
A. I spent a couple years with Cobham doing add-on acquisitions for them, but found myself traveling 70 percent of the time so. So in 2006 I decided to call it a day. I then took my family on a six-month trip around the world — a once-in-a-lifetime opportunity — my kids were young and I didn't want to miss an important opportunity to spend time with them.
Q. What were some of the high and low points at DTC?
A. One of our riskiest decisions turned out to be one of our best. The cash in our business was driven by a mature line, but the future was in an up-and-coming advanced technology segment for which we needed capital. We believed in the emerging segment and so sold the cash cow to provide us funding to exploit the higher-growth business.
That decision turned out to be the driver to revenue and the value we ultimately received from the buyer — a very gratifying decision.
We had the typical low points — coming to the brink of exhausting our cash, standing over the fax machine waiting for purchase orders, feeling the pressure of making payroll for employees (and their families), fear, uncertainty and doubt … the usual startup stuff.
Q. How did you guys fund the acquisition and how did your investors do?
A. Through some personal networking, we had found an individual representing a very large foreign company willing to put up about $1 million for 70 percent of the company. We also put in our available capital and personally guaranteed some bank debt.
At a certain point in time, the foreign firm needed liquidity so we paid them their cost (plus 15 percent interest) out of cash flow and they left one dollar in the business for 15 percent of the company. That dollar wound up being worth $6 million, so they felt good about the investment.
Q. What advice do you have to offer other prospective or existing entrepreneurs?
A. First, surround yourself with good people. You're only as good as the people around you. Make sure you have complementary skills. Second, don't be afraid to be afraid. You need to find peace with the discomfort, and recognize that uncertainty and doubt are part of any early stage venture.
Finally, tap what resources are available in the local/regional market. The New Hampshire High Tech Council is a terrific resource for technology entrepreneurs in the state.
Q. What can the state can do better to foster innovation and/or entrepreneurship?
A. We need to emphasize education in the state. This is one of NHHTC's initiatives, seeking to coordinate curriculum, internships and links to employers. The R&D tax credit that was just put into place is a great start. It would be very beneficial to the state's tech sector to see that expanded in terms of dollars available for the credit.
I'm also proud of the Product of the Year Award and the Hall of Fame at Manchester Airport, both projects which I've been part of at NHHTC. Elevating technology excellence in the state is one part of helping create a dynamic and important sector in New Hampshire.
Another way the council is doing this is through the new NHHTC Kocher Technology Scholarship Program, which is now accepting applications at nhhtc.org.
Q. Any parting thoughts?
A. I feel very fortunate to have been able to be part of something successful in the state. I'm a great believer that "to whom much is given, much is expected," and so am splitting my time between business interests (investments in private companies, playing roles on boards of directors) and nonprofit activities.
My nonprofit work includes the NHHTC and my ongoing involvement with the Semester at Sea program.
Michael Gurau is managing general partner of Clear Venture Partners. You can reach him at mg@clearvcs.com.