Provident Bank to open new offices in Portsmouth
Executive offices to be moved from Amesbury, Mass.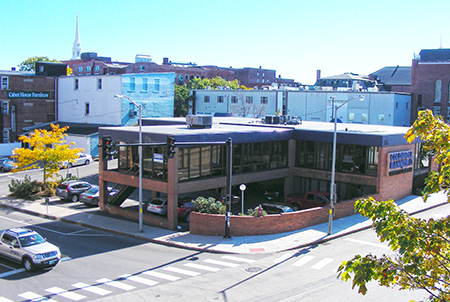 In a move that it says "reinforces" its "commitment to New Hampshire," the Provident Bank has announced plans to consolidate the offices of its top executives and senior lenders on the Seacoast at a new location in Portsmouth.
The bank said it will move its offices from Amesbury, Mass., to 25 Maplewood Ave. in Portsmouth, which it recently purchased to accommodate growing operations.
Kent White of CBRE|Portsmouth represented the seller and John Samonas of Samonas Realty represented Provident in the transaction. Sale price of the 10,350-square-foot building was $3 million.
"The Provident has experienced tremendous growth over the past few years and our headquarters in Amesbury no longer had enough space to accommodate that growth," said CEO Dave Mansfield. "We spent a long time looking for a new property and believe this Portsmouth location will be ideal for our Seacoast lending headquarters. Additionally, we want the community to know that this move reinforces The Provident's commitment to New Hampshire."
The Provident will retain its retail location at 21 Daniel St. in Portsmouth, and Mansfield said he plans to work with the city to enhance the Maplewood Avenue property "in order to make sure it remains consistent with the look and feel of the neighborhood, while maintaining the charm and character of the city of Portsmouth."
While members of the executive team and senior seacoast lenders will be working out of the new Portsmouth location, the bank will remain headquartered in Amesbury, said Mansfield.
"We are committed to growing our operations in New Hampshire, but are also committed to Massachusetts and working with all our customers as we continue to grow."