Properly conducted internal investigations will enhance decision-making, improve compliance and minimize risk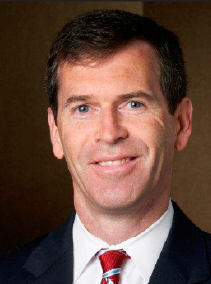 In today's complex regulatory environment, almost every federal, state and local government agency that regulates businesses, professionals and institutions has some form of authority to request information, ask questions, and conduct investigations. Corporations also face ever-changing regulations and security threats that warrant enhanced attention to compliance programs and policies. When a governmental entity decides whether to commence or resolve an enforcement action, it will consider a company's ability to monitor its compliance with laws and regulations, and its cooperation and responsiveness.
Self-evaluative internal investigations may be necessary to respond to government inquires, to identify and control problems uncovered through compliance programs, to respond to allegations of wrongdoing reported by an employee, to gather information to defend an actual or threatened civil lawsuit, or to respond to allegations by customers or vendors. In appropriate circumstances, companies retain outside counsel to conduct or oversee such investigations to ensure the independence and integrity of the investigation and its findings, and to receive expertise in the investigative process and subject matter. The goals of an effective internal investigation should be to quickly obtain accurate information to support the provision of appropriate legal advice and informed corporate decision-making.
Several factors should be taken into consideration to ensure that a proper and timely internal investigation is conducted when needed. The purpose, scope and reporting structure of the investigation should be clearly identified. The company must determine who will conduct the investigation and whether outside counsel should have a role in the investigation. Liability insurance policies should be reviewed to analyze applicable coverage and notification requirements. Careful attention should be paid to protect privileges and the work product of counsel. Clear instructions must be given to employees who may be involved in the investigation. Individuals conducting interviews should be properly trained in how to do so. Relevant documents must be identified and preserved, and emails and electronically stored information must be properly managed. Finally, the results of the investigation must be reported and assessed. A carefully planned internal investigation will help facilitate responsible corporate decision-making, improve risk management, and strengthen compliance for your business or organization.
Michael A. Delaney served as Attorney General of New Hampshire from 2009 to 2013. As chief law enforcement officer and chief legal counselor, he handled a range of complex litigation cases and regulatory matters, multi state cases, fraud investigations, corporate compliance issues, financial service regulation, health and hospitals litigation, environmental litigation and energy matters.