Private equity firm invests $50 million in Dyn
'It will help us grow a little bit faster,' says CEO Jeremy Hitchcock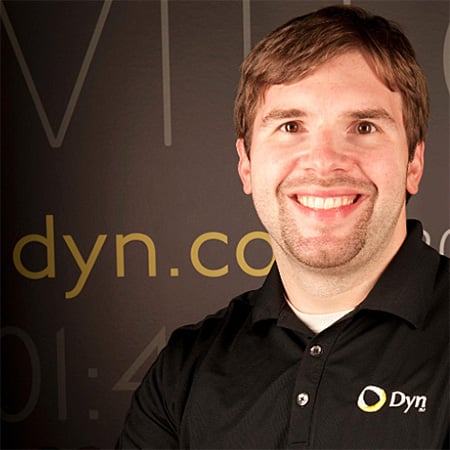 Manchester-based Dyn Inc. has received its biggest jolt of funding yet – a $50 million infusion of capital from a new private equity fund that will enable the cloud technology company to expand, either organically or by acquisitions.
"It will help us grow a little bit faster," CEO Jeremy Hitchcock told NH Business Review.
The investment will be the first of Pamplona Capital Management's new $1 billion technology, media and communication fund, launched by the a decade-old London and New York investment firm that manages more than $10 billion in assets.
Dyn, located in the Manchester Millyard, helps major companies, such as Visa, Twitter and Netflix, analyze and enhance their cloud-based traffic. It also helps with decisions on how to chose various internet providers and integrate them.
While Dyn is also in the midst of launching a new platform that will help with such challenges, "it isn't that we are going to do something specific with the funding that we aren't doing already. What we can do is expand our sales and marketing footprint faster, collect more information on the internet so we can be more useful for our clients," Hitchcock said.
Dyn, which is privately owned, employs 400 people, with three-quarters of them in New Hampshire, mostly in Manchester, though it also has a small office in the Hanover area. It has an option to expand at its current location, Hitchcock said.
The company said it has grown 70 percent in the last few years and expects to surpass $100 million in annual recurring revenue later this year.
Hitchcock would not say how many jobs the capital funding will result in creating or whether the money would be used for further acquisitions. The company has acquired 11 other companies since its founding in 1998.
It received a $38 million capital infusion in 2012.