Possible land purchases on agenda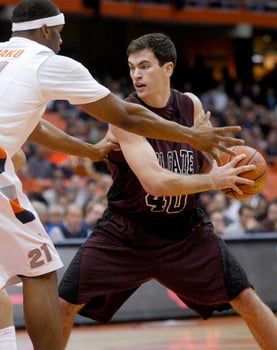 HOLLIS – The Land Protection Study Committee will host an informational session Nov. 17 regarding potential land purchases.
The informational meeting will give residents a chance to hear committee members speak about parcels available for sale this year, and how the parcels fit into the town's land conservation priorities.
Hollis has an unusual funding method when it comes to purchasing land. At each annual Town Meeting, voters determine the maximum amount the town can spend on land. Residents must then authorize each individual land purchase before the bonds expire Dec. 31. The unspent bond money becomes unavailable.
At the annual Town Meeting in March, voters agreed to set aside $5 million for land purchases this year. No decisions have been made yet on spending any of that money.
For the past three years, town voters have decided how those funds would be spent at special Town Meetings. Special meetings can take place only after a vote by the Board of Selectmen.
Cath Hallsworth, the Board of Selectmen's administrative assistant, said Monday that the board had not yet voted on having a special Town Meeting because it was seeking more information about available land.
Last year, voters approved spending $2.4 million of the $5 million available for land purchases, buying three parcels of land totaling 137 acres.
The informational meeting will take place in the Town Hall community room at 7:30 p.m.