Portsmouth island sold for $6.2 million
Biggest residential sale of the year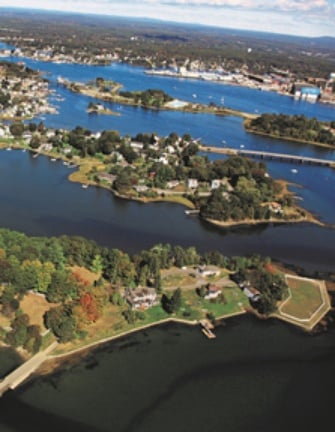 The $6.2 million sale of the 12-acre Belle Island in Portsmouth's Little Harbor is being billed as New Hampshire's biggest residential real estate sale so far this year.
The property, which includes five buildings, including a four-bedroom home, deep-water boat docks, a mile of waterfront and a four-stall horse barn.
The Portsmouth Herald reported that the island was last sold in 1998 to Michael Clark for $2.8 million. Before that, the island was owned by the Roman Catholic Church.
Janet Sylvester of Great Island Realty, Portsmouth, brokered the transaction.