Portsmouth High construction trades program may be on the way out
School board considers future of Career Technical Education center course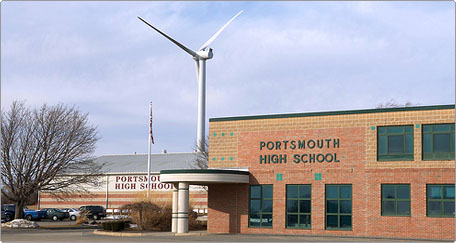 Despite growing demand among contractors for skilled employees, the construction trades program at Portsmouth High School's Career Technical Education center appears to be on the way out.
According to the Portsmouth Herald, The Portsmouth School Board on Tuesday heard from several area contractors who said they were concerned about the possible shutdown of the program. They pointed to the serious need for skilled construction workers.
John Ricci told the board that the average age of job site superintendents is 62. He added that construction trades are "one of the few trades that have been looking to hire people for 10 years."
According to the Herald, the program was originally to be eliminated this school year, but Abby Trainor, an honors student who hopes to become an architect, petitioned to keep the program alive.
At the hearing, Trainor said she was told at the end of last year that only three people signed up and the course wouldn't be offered.
"The only reason that anyone in the community knows about this issue is because of myself and the technical advisory board," she told the School Board, calling the way the school has handled the program as "underhanded." She said she would continue to fight to save the program.
But Diane Canada, who runs the CTE center, said there has been dwindling interest among students for the construction trades program. And the center, she said, has to offer programs that meet "needs and interest of the students."
She said that the state Department of Education says that CTE programs must have at least eight students in each year of a program. Since the 2007-08 school year, Canada said, the largest number of students who have completed the construction trades course has been seven. No students finished the course in the last school year, she said.
"I have 10 years of declining enrollment in the construction trades," she said, adding that the move to eliminate the program was "not a knee-jerk decision by any means."