Polycor Inc. acquires Concord-based Swenson Granite
Combined stone producer is largest in North America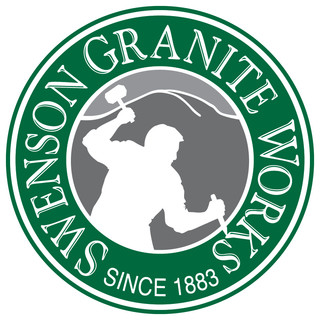 Swenson Granite, a Concord-based family-owned business in operation since 1883, has been acquired by Polycor Inc., a Quebec-based natural stone producer. The acquisition, which also includes Graniteville, Vt.-based Rock of Ages, makes the combined company the largest marble and granite production group in North America and one of the largest worldwide.
"Swenson Granite and Rock of Ages are brands known for the superior quality of their products in the markets where they have a presence. We wish to maintain their brand identity and image. They enjoy an enviable reputation, which will secure immediate growth for us," Polycor CEO Patrick Perus said in a press release.
Swenson Granite will continue to operate under the same name, with the expectation to add positions to sustain and support the company's projected growth, said Polycor in a press release. Swenson employs about 150 people in New England, mainly in Concord, and operates two quarries, one plant and seven retail shops. Following the acquisition, the Jay, Maine facility, which employs roughly 15 people, will be managed by the Swenson team.
With Swenson and Rock of Ages, Polycor has added 400 employees, totaling 800 now with 30 quarries and 12 facilities.
"Concord is the center of expertise for both distribution of residential landscape products and granite curbings. Those are two of the markets we want to grow," Perus told NH Business Review. "Today they are concentrated in New England, but there is plenty to do in New York, the Midwest and eastern Canada. We count on the team in Concord to lead this growth. They have a unique expertise and an amazing track record. In the mid-term, this means job growth and continued investment in the Concord facility."
Improving the value and attractiveness of property is at the core of residential and urban landscaping, explained Perus.
"Cities want to draw high-earners back in. That requires improving the environment and infrastructure, which means more granite in our cities," he said.
TorQuest Partners, a Canadian-based manager of private equity funds, its co-investors, and financial firm PNC Mezzanine Capital are partnering with key members of Polycor, Swenson Granite and Rock of Ages management teams to capitalize the combined company. Polycor's management estimates by the end of the acquisition, revenues will exceed $150 million per year.