Plan NH takes over administration of NH Construction Industry Ethics Award
Award founder 'Woody' Wood praises 'solid, long-standing organization'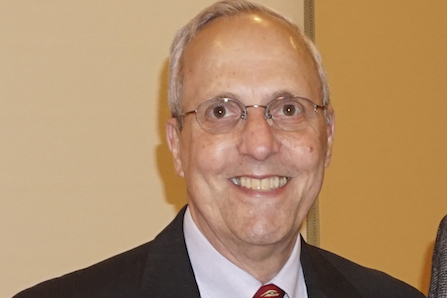 After 22 years under the direction of its founder, nationally recognized construction writer, publisher and marketing consultant David W. "Woody" Wood of Deering, the NH Construction Industry Ethics Award is transitioning its administration.
Beginning in 2019, the award, which honors the "individual, business or organization that, through its words and deeds, best demonstrates a commitment to upholding the highest ethical standards in construction," will be overseen by Plan New Hampshire, headquartered in Portsmouth.
Formed in 1989, Plan NH's mission is to foster excellence in planning, design and development of New Hampshire's built environment to support a vision of healthy and vibrant communities in the Granite State.
"When I retired three years ago, I began thinking about the future of the award and how it might continue on without me in the future," says Wood. "I wanted to find a solid, long-standing organization that encompassed all facets of the industry — contractors, the design community, real estate professionals, equipment suppliers, and service providers like attorneys, bankers and insurance people—to maintain the inclusiveness we've always sought. Plan NH fits that profile perfectly."
Wood said he's "extremely proud of the prestige and high regard the award has earned over the last two decades, and its recipients represent the best our industry has to offer, a veritable who's who of its most trusted, respected and revered individuals."
Plan NH Board President Paul Roberson said his organization was "honored and delighted" to take over the award program. "We plan to do everything in our power to carry forward his work in honoring those who set the standard for ethics and integrity in our industry," he said.
The award's most recent recipient is Gary Bertram, retired executive from Hutter Construction, who was honored in June.