PillPack expands to 80,000k square feet at Waumbec Mill
Online pharmacy expects to add another 100 jobs in 2016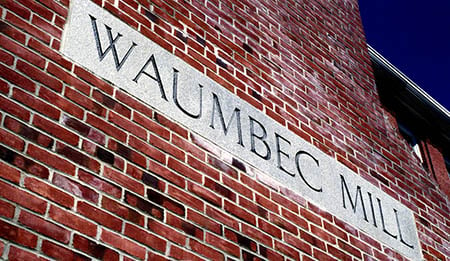 Online pharmacy PillPack Inc. has expanded to nearly 80,000 square feet of space at the Waumbec Mill in Manchester's Millyard.
Since moving into the mill three years ago, the company has expanded several times. Its new space now includes the entire first floor of the Waumbec Mill and an additional 14,500 square feet on the second floor.
The fast-growing firm, which also has a facility in Somerville, Mass., said it expects to add another 100 jobs in the Manchester by the end of 2016. It currently employs 200 people there.
Landlord Brady Sullivan Properties said it is delivering the space turnkey to PillPack and is utilizing its in-house design-build capabilities. Creative Office Pavilion is working to assist the tenant and landlord with furniture layout and design, said Arthur Sullivan, principal of Brady Sullivan.
"It's an exciting time for Manchester. We are seeing a lot of businesses drawn to the unique nature of the office space in the mills and we are happy to see current, innovative tenants like PillPack Inc. able to grow their business here in the city" said Ben Kelley, commercial broker with Brady Sullivan.
Kelley worked on the transaction for Brady Sullivan, along with Charles Panasis and James Tobin.