Persuasive communicator Manasi Kakade to head TechWomen Power Breakfast
Oct. 10 breakfast will teach attendees how to improve communication skills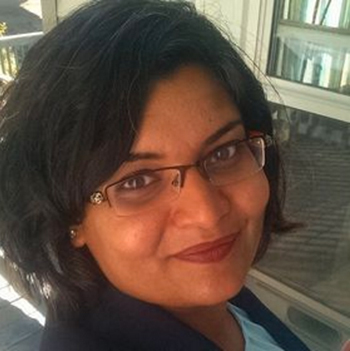 Manasi Kakade, a business strategy and solo-preneurship mentor, will headline the New Hampshire High Tech Council's TechWomen Power Breakfast on Wednesday, Oct. 10. The event will take place from 7:30 to 9 a.m. at the Manchester Country Club in Bedford.
Kakade will talk about how to be a persuasive communicator, focusing on the three components that make a message persuasive as well as specific steps to take to improve one's persuasive communication skills.
"Being able to proactively share your opinions, ideas and communicate persuasively are all critical components that provide great value in any professional setting," said Shannon Herrmann, recruiting manager at Alexander Technology Group and member of the TechWomen|TechGirls Committee. "I look forward to welcoming Manasi to our Power Breakfast as she shares her experience with our attendees and provides helpful tips that can be carried through in our professional and personal lives."
Kakade is a solo-preneurship mentor for bridgewalkers – individuals who are analytical minded, critical thinkers. She offers mentorship services through online group coaching via The Weekend Academy, professional speaking and one-on-one coaching. Her past experience includes working as a product marketing manager, social media marketing coordinator, a business consultant and as president of Toastmasters of Manchester. Kakade received her MBA and MBE from Wright State University, and her Bachelor of Engineering from Savitribai Phule Pune University.
The October TechWomen Power Breakfast is sponsored by Southern New Hampshire University. Tickets to the Power Breakfast are $10 for Council members, $20 for non-members, and include breakfast. Tickets are available here or by calling 603-935-8951.