People and Property: Real Estate and Construction News Rundown
Southern NH Planning Commission's Preece to retire, National Demolition Association elects Knightly … and more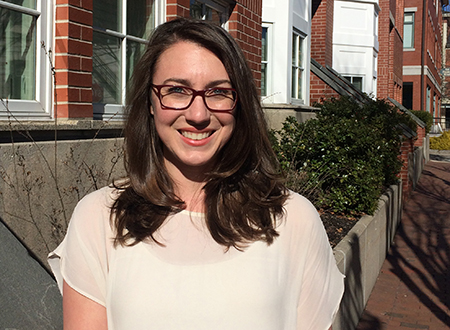 Anne Struthers, a business resource specialist with the NH Division of Economic Development, has been hired as the town of Derry's economic development coordinator. She begins the new job March 27.
The first phase of Holy Rosary Credit Union's Central Avenue branch renovation in Dover is complete, giving full access to an enhanced lobby. The second phase of the two-stage project, which began in December is scheduled to be completed this spring.
David J. Preece, executive director and CEO of the Southern New Hampshire Planning Commission since 2004, has announced plans to retire from the post in June. Preece has worked in planning for over 40 years, for local and regional agencies as well as a planning consultant in Los Angeles, San Francisco, New York City, Washington, D.C., Beloit, Wis., and Park City, Utah.
Hundreds of area young people will soon be able to enjoy a safe and healthy place they can call their own, thanks to a major project currently under construction at the YMCA Allard Center of Goffstown. The new center will provide a broad spectrum of services and programs for area youth, including leadership development, training, college and career support, healthy lifestyles, academic support and tutoring services and mentoring.
Harvey Construction Company of Bedford is building the center, which is expected to be completed in June.
Thomas Giles has joined the sales staff of Berkshire Hathaway Verani's Belmont office. Giles, who once owned a flooring contracting company, has built several single-family homes in the Lakes Region.
A series of real state transactions were recently announced Mike Reed of Stebbins Commercial Properties, Manchester. They were:
• The sale of a 128,250-square-foot building and another 85,170-square-foot building at 140 and 160-164 Burke St. in Nashua, by Guard House LLC of Manchester to Allard Ventures Group Inc. of Manchester. Reed represented the buyer and Brady Sullivan Properties assisted the seller. Sale price was $6.1 million.
• The sale of 696-700 Harvey Rd., Manchester, by Robert Longchamps of Manchester to Kevin Duffy of Manchester for
$850,000. Reed represented both the buyer and seller in the deal
• The lease of a 4,400-square-foot Building at 113 West Pearl St., Nashua, by Child & Family Services. Reed represented the tenant and Bill Luers of Tamposi Nash Real Estate represented the landlord, the Luers Eyman Family of Nashua.
• The sale of a 1,470-square-foot office condo at 40 S. River Rd., by Kiva Ventures LLC of San Antonio, Texas, to Ellen Quinlan of West Palm Beach, Fla. Reed represented the buyer and Dave Gambaccini of KW Commercial represented the seller. Sale price was $97,000.
Cincinnati, Ohio-based RoundTower Technologies, which provides services involving data center infrastructure, converged platforms, cloud automation and data analytics, has leased a 3,213-square-foot suite at 100 Market St., Portsmouth. Kent White of CBRE|Portsmouth represented the landlord in the and Ken Oppenheim of Lincoln Property Co. represented RoundTower.
White also represented the Key Collision Center of Portsmouth in its purchase of a 25,400-square-foot industrial building at 9 Post Rd. in Portsmouth, Sale price was $2.2 million. Bill Luers of Tamposi Nash Real Estate represented the seller in the transaction.
Corina Cisneros of Berkshire Hathaway HomeServices Verani Realty's Belmont office was recently ranked as a Verani Realty Achiever of the Year and earned Berkshire Hathaway HomeServices' President's Circle award, which recognizes agents that have achieved a minimum of $185,000 in gross commissionable income.
The National Demolition Association has elected Scott Knightly, founder and president of Envirovantage in Epping, its president for the 2017-18 term. The association represents more than 600 and demolition companies throughout the United States and Canada.
U.S. Cellular has relocated its North Conway retail location to a larger space within the same Northway Plaza, located at 1584 White Mountain Highway, increasing its space from 2,433 square feet to 2,614.
Palmer and Sicard, Exeter, has announced the promotion of Dusty Libby to safety manager and commissioning and warranty manager.
Oreste "Rusty" Mosca, managing director of the accounting firm of Nathan Wechsler & Company, Concord, has been re-elected for a one-year term as treasurer of the NH/Vermont Chapter of Associated Builders and Contractors.