People and Property: Real Estate and Construction News Rundown
Sunrise Labs leases Manchester space, Optima to build Dover branch … and more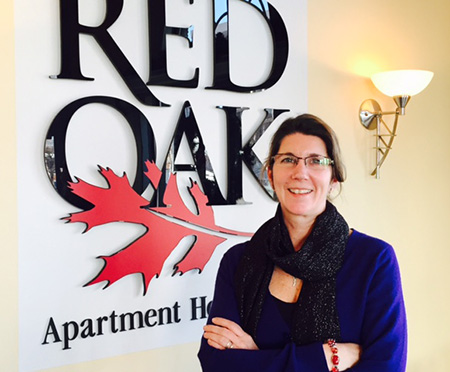 Some 17,173 square feet – the entire second floor at 25 Constitution Drive in Bedford – has been leased by Sunrise Labs, a developer of medical devices.
The growing firm, currently based in Auburn, called its planned move to Manchester "a significant milestone," giving it 50 percent more space.
Doug Martin, of Colliers International's Manchester office, represented the lessor, Riley Enterprises, while he and Bob Rohrer represented Sunrise in the transaction.
Also at Colliers International's Manchester office, Dan Scanlon represented the seller, Ohana Atlantic Properties, in the sale of a 37,171-square-foot industrial/flex building at 6 George Ave., Londonderry, to Wesley Properties for $2.2 million.
Wesley is affiliated with Textiles Coated International, whose main facility is next door. TCI has been using additional space at the building it owns at 7 Delta Drive in Londonderry, but needed a larger facility for those functions, according to John Tippett, the company's CEO. The new space will be used for R&D, a laboratory and warehousing, he said. The 7 Delta Drive property is in the process of being sold, according to Scanlon, who also advised Wesley in the transaction.
Portsmouth-based Optima Bank & Trust has announced plans to build a new full-service branch at 920 Central Ave. in Dover, site of the current Fiddlehead Farms Marketplace. The new branch – which will be the bank's sixth – is expected to open later this year, with construction beginning in the spring. The bank's current Dover loan office, at 130 Central Ave., will continue to serve customers until the new branch opens.
Berkshire Hathaway HomeServices Verani Realty has hired Amanda Flitter of Manchester as marketing coordinator. She will be working out of the firm's Londonderry office.
EXIT Realty Group, Exeter, has launched the Helping Hands Initiative, through which the firm will make a cash donation for each closing to charities it supports, including the St. Vince De Paul Society, the Stratham SPCA, the Fisher House Foundation and Habitat for Humanity.
The Gemma Observatory, a privately owned facility in central New Hampshire, has been awarded the 2016 Chairman's Award for Overall Excellence by the Metal Construction Association.
The 1,200 square-foot observatory is sited at the end of a steep, half-mile gravel road on a remote summits. Anmahian Winton Architects of Cambridge, Mass., designed the building.
Contractor for the project was Patriots Builders of Chestnut Hill, Mass. and the metal installer and fabricator was Crocker Architectural of North Oxford, Mass.
North Branch Construction of Concord reports that it continues to work on the fast-track total gut renovation of Morton Hall at Dartmouth College, which was severely damaged in fire in October. Work on the roof along with mold and asbestos abatement is currently underway and will continue through the end of February. The project is expected to be completed by late summer. Harriman Associates of Portland, Maine, is designing the project.
Carol Kerivan has joined the team at Peabody & Smith Realty, Littleton. Kerivan and her husband own and operate Bear Mountain Lodge Bed and Breakfast in Bethlehem.
Paul Dobberstein of Ambit Engineering, Portsmouth, has won a Map Contest Award from the NH Land Surveyors Association. Maps are submitted to compete in six categories with one winner in each category. The Newmarket resident was honored in the Color Presentation Maps category for his work on the Stoneface Brewing Co. project in Newington.
Jewett Construction of Raymond has hired Duane Levy as a project manager. Prior to joining Jewett, Levy managed the construction of retail development projects, hotels, medical and dental facilities over the course of a 34-yer career.
Joseph Campbell, vice president and project manager/estimator at North Branch Construction in Concord was recently sworn in as second vice chair of the Associated Builders and Contractors NH/VT Chapter's board of directors.