People and Property: Real Estate and Construction News Rundown
Londonderry industrial building sold for $2.1m, Watermark Marine, Clearwater Construction merger … and more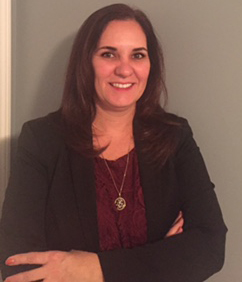 Atlantic Prefab Inc., a Nashua-based provider of prefabricated building components and systems has been selected to lead the pre-fabrication of pre-finished exterior wall panels along with interior load bearing panels and metal roof trusses for Churchill Downs' Oxford Casino hotel expansion project in Oxford, Maine. The $25 million expansion will add more than 100 guest rooms, additional dining options and gaming floor and meeting space. Construction is expected to be completed by the summer.
Through its VeraniCARES initiative, Berkshire Hathaway Verani Realty has donated $10,000 to the Granite YMCA to help expand its free after-school programs for middle and high school students in Manchester and Goffstown. Through VeraniCARES, Verani sales associates, agents and other professionals raise funds through donations, which Verani Realty offers to match up to $10 per sales commission or donation.
Dick Thackston of R.H. Thackston & Company, Keene, has received the Single Family Rental Certification from the Five Star Institutes in recognition of his dedication to professional development in the field of single-family property management.
Harrington & Reeves/Norton Asset Management has announced the sale of 3 Symmes Drive, a 35,000-square-foot industrial building in Londonderry, to Reliable Equipment, which will move its Manchester operations to the space. Sale price was $2.1 million. The building was previously corporate headquarters for Herrington Catalogue, which has moved its to the industrial park at Manchester-Boston Regional Airport. Mike Harrington and Bill Norton represented the Seller and secured the buyer.
Macvogel Enterprises LLC has purchased Units 1A & 2A at 29 Lafayette Rd., North Hampton. The units total 2,256 square feet of space and were sold for $175,000 to Jeff W. Vogel, who plans to relocate his practice, Vogel Veterinary Dermatology, to the location. Kent White of CBRE|Portsmouth represented the seller, HCA Realty Inc., and Hank Beresin of the Bean Group represented the buyer in this transaction.
Brookstone Builders Inc., Manchester, recently completed a renovation project at the Portsmouth Naval Shipyard in the paint-blasting facility, also known as Building 284. Erik Crisman was Brookstone's project manager, and Brookstone was a subcontractor on the project. CCI Energy & Construction Services LLC of Augusta, Maine, was general contractor.
Watermark Marine Systems, Laconia, has merged with Gilford-based Clearwater Construction. Paul Goodwin, principal of Watermark, said Matthew and Jodie Gallant of Clearwater are now partners in the parent company Watermark Marine Systems LLC.
Roche Realty Group Inc., with offices in Meredith and Laconia, has reported a record year with $159.4 million in sales volume for the 12 months ended Dec. 31. The firm was involved 582 transaction sides, resulting in an increase of 26 percent over 2015 sales, said Frank Roche, president of the firm.
Legacy Global Sports LP has leased 6,900 square feet of office space at 290 Heritage Ave., Portsmouth. Legacy will move its headquarters from downtown Portsmouth to the new location. Christian Stallkamp of CBRE|Portsmouth represented the landlord and David Choate of Colliers International represented the tenant in the transaction.
Stallkamp also represented the landlord in the recent lease by Postfly LLC of 1,600 square feet at 101 Newburyport Turnpike in Newbury, Mass.
Santo Insurance, along with Cross Country Mortgage, Sweeney & Sweeney Law, RE/MAX Main Street, RE/MAX Properties and Keller Williams Realty-Jennifer Frost, will provide a series of free informational meetings on the home-buying process.
The workshops are scheduled in Plaistow, Jan. 24, at RE/MAX Main Street; Nashua, Feb. 15, at RE/MAX Properties; and Manchester, March 7, at Keller Williams Realty in Londonderry. The sessions, are also by Hanover Insurance Group. For additional information, visit call Stacey Bruzzese at 603-890-6439.
HOMEteam, a counseling agency dedicated to providing home ownership education and counseling, and the Laconia Area Community Land Trust will be presenting a free three-part financial capabilities series titled "Common ₵ents in Uncommon Times," beginning Jan. 24 at River's Edge Apartments in Laconia. For more information, visit hometeamnh.org or call 866-701-9097.